12 Top Tips To Building A Successful Landing Page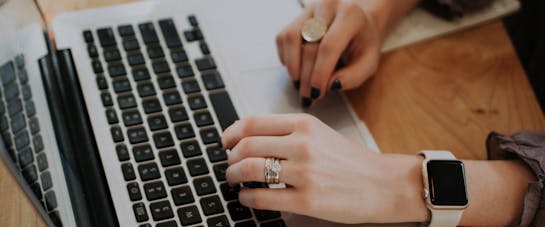 Landing pages; the key to converting visitors into leads.
Landing pages exist to capture data from your visitors, so the overall appearance is everything. They might be easy to create providing you have the right software, but lead success doesn't always come so simply.
Akero have provided you with our top tips to help you build the best landing page out there.
Get to the point – Your landing page needs to be concise. With the average attention span now just at 8 seconds it is crucial you grab your reader's attention and convey your message quickly! Think bullet points and minimal information.
Attention please! – Using imagery, shapes or people to point and direct traffic towards your form or call to action can have a great impact on the engagement and conversion rates of your landing page.
Call to action – It is important you test which call to action works best, changing "sign up", to "register" can really make a difference. Test what works dependent on the form fills.
Load time – If your page doesn't load quickly then you are likely to lose your audience – a 1 second page delay can result in a 7% reduction in conversions. Akero has been built with speed in mind to ensure the fastest possible load time.
Benefits and USP's – Shout about them and make your visitors see the value in your product and how you differentiate from your competitors.
Time to get personal – Personalisation is key to higher conversion rates. With Akero you can now tailor a visitors journey from email through to final destination. Conditional fields can also be added to your forms to ensure you are capturing fully optimised data.
Be compatible – Mobile device usage has boomed with millennials, so it is important now more than ever that your landing page is optimised to keep your visitors engaged. Google announced this month that for the first time, it was seeing more search activity on mobile than desktop.
Use contrasting colours – Your call to action should stand out from the rest of your content. Shout it loud and clear by using contrasting colours so visitors knows what you want them to do.
A picture speaks a thousand words – Images increase engagement and interaction. Use them to direct people's attention and engage emotions
Trust in testimonials – Showcase just how good you and your products are! People are more likely to trust the opinions of their peers so testimonials are perfect for securing future customers.
Form essentials – Ensure your forms are simple and easy to process. The first should capture the basics, the second should be used tailored to a specific goal and to help with qualification.
Manners cost nothing! – Acknowledge the time and effort your visitors have taken to land on your page and complete your forms. Notify them as to what it is they have signed up to and the next stages in their journey with you.
And there we have it – your landing page is now a masterpiece! It is now time to publish your landing page and start driving traffic its way.
If you require seamless, easy to use, intelligent software to build your landing page and manage your leads, then head to akerolabs.com or get in touch today.