2021 Technology Predictions
When I sat down to write my predictions for 2020 last year, I looked back at what I'd thought would happen in 2019 and was pleasingly smug with how accurate I'd been… not this time.
But, I'm going to take comfort in the fact that no one could have predicted how traumatic, revolutionary and different 2020 would turn out to be. Instead, I'm going to gloss over that and move on to what I think will be the three key trends to be aware of in 2021.
1. Getting work done
Having the knowledge workers of the world uniting in their spare rooms, at their kitchen tables, or even in the cupboard under the stairs has accelerated the first trend that I wanted to highlight for 2021.
The development of technology platforms where work gets done.
An example of this is the platform that Salesforce is building, using their acquisitions of the document collaboration business, Quip, a few years ago, and more recently, Slack, the ubiquitous chat app.
These types of platforms augment Salesforce's marketing, reporting and core CRM features to produce an ecosystem where their customers can analyse data, work on documents and talk to each other, all in one place.
It's a similar vision to what we're doing with Akero; building and developing a system for HE marketers to understand their performance, communicate with their internal and external teams, and build the infrastructure to capture, nurture and recruit more students, on one platform. 
I expect that we're going to see more acquisitions, mergers and partnerships in the tech we know and love to build out these types of unified approaches to getting work done (and sending GIFS to each other) in 2021.
2. AI and insight
Another area of increased focus and development next year ties into this increased emphasis on working smarter and more remotely - the increase in automated insight tools.
These are the kinds of tools that take data and rather than just displaying them in charts or graphs, understand the context and the institution's goals, synthesise this and display insight on top of the data to power decision making.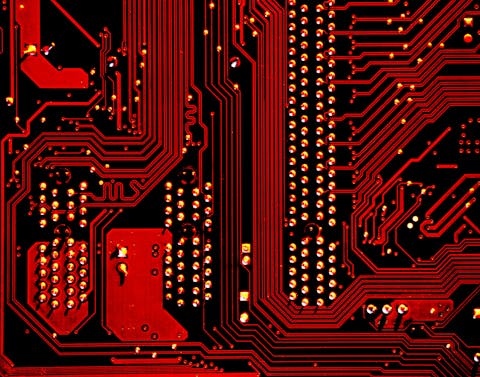 This is particularly relevant for HE marketers due to the sheer volume of data that could be analysed, from advertising performance, website data, lead data and quality, to applications, melt and enrolment.
AI tools are getting more and more sophisticated, already enabling you to go from brief to results in a frictionless way, they will soon be able to make automated recommendations to increase performance throughout the funnel, all within the same system.
3. Aligned technology
A few years ago, the trend in HE Marketing was to implement CRM systems with an expectation that they would solve all the challenges around tracking ROI and ensuring that prospects received a consistent message through the student journey.
Now we see the trend increasingly moving towards multiple systems that specialise in specific areas and deliver expertise and insight to improve performance. This could be specialist advertising platforms, email marketing systems, peer-to-peer chat like our partners at Unibuddy, enrolment automation tools, or reporting suites.
The most important aspect is that these systems are all aligned, working together and integrated so that data can flow seamlessly across multiple platforms.
These integrations also unlock the ability to identify the right questions to ask of your funnel - for example you might identify a choke-point between 'application started' and 'application submitted' - this could lead to questions around developing content to guide the user through the process, or the types of human intervention that are most effective.
So, what to expect in 2021?
Realistically, for many of us, 2021 is going to be just as hard as 2020, particularly for those who work in HE, with a recession looming and many difficult conversations to be had about the future of learning.  
But, the sector is incredibly resilient and with continuing technological innovations broadening education out across the world, I'm really looking forward to what I'll be writing about this time next year!