5 things to do before you switch off for Christmas
With just two working weeks left of 2017; it's almost time to log off and get into the Christmas Spirit. But before you turn on your OOO, there's a few things you can do to make sure Akero is taking care of all your live campaigns and incoming enquiries while you're away, so that you can fully switch off and enjoy the festivities…
1. Auto-assign your enquiries
Banish the January blues on that first morning back at work by coming in to zero admin! Set up a workflow to automatically assign any new enquiries from prospective students that come in over the festive period to the relevant member of your admissions team.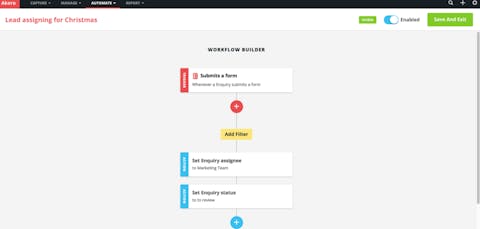 2. Set up automatic lead scoring
Eliminate another administrative task with automatic lead scoring. By setting up unique rules now, Akero will automatically qualify your enquiries while you're sipping a Bailey's by the fire. You'll start the New Year with a bang by being able to prioritise your hottest prospects first.
3. Nurture your new enquiries
Just because you're out of office, doesn't mean you can't communicate with any new enquiries. Create personalised automated responses to start your new relationship on the right foot.
4. Track the user journey
Use the Landing Pages' URL Builder to set up UTM parameters, and understand which campaigns performed best over Christmas. You'll easily be able to see which campaign sources performed the best, and optimise them for continued success into 2018.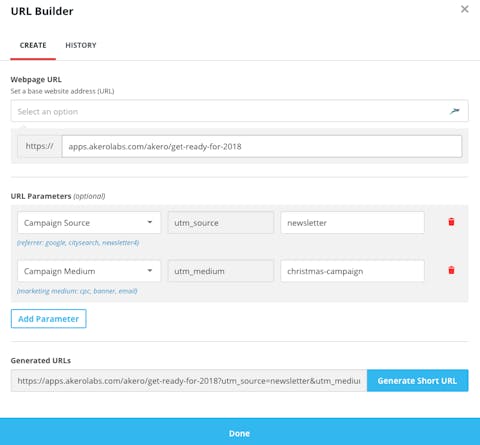 5. Automatically populate your to-do list
Ever returned to work from a relaxing break and been unsure where to start? Akero can start to populate your to-do list for January 2nd so you come in knowing what you need to do to get back into the swing of things. Simply set up a workflow to create tasks based on a prospective student's engagement with you.
We hope this checklist gives you the peace of mind to fully switch off over the holidays, but don't panic if you need support during the Christmas break – the Akero Client Services Team will be available to help between Christmas and New Year.  Feel free to get in touch with any technical support or account management queries throughout this time.