ABC of Apprenticeships: how to smash your enrolment targets this National Apprenticeship Week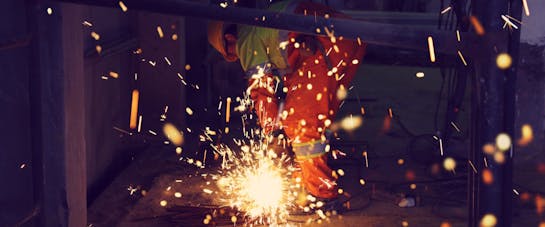 National Apprenticeships Week is on the horizon (March 5th – 11th) and encourages more young people to choose apprenticeships as a pathway to a great career. This national drive presents FE colleges across the UK with a great opportunity to seize the heightened interest around apprenticeships and smash their individual targets.
A is for ads – track and optimise your campaigns in real time
We know marketing budgets in the FE sector are often tight, but running a digital advertising campaign around National Apprenticeship Week can help to maximise the results of your spend. With all the buzz, people are more likely to be actively searching for information on apprenticeships, so run Google ads to make sure your college website appears to answer their search queries. Likewise, social ad campaigns are more likely to resonate with a passive audience during this period of increased awareness around apprenticeships.
Using a tracking tool, like the Akero Click Tracker (ACT), can further help you to squeeze more results from your ad spend. With ACT, you can see how your ads (and emails and organic activity) are performing in real time – so you can optimise your marketing efforts and spend on the channels that are working best.
B is for beautiful landing pages and effective lead gen forms
A dodgy looking landing page, hard-to-find information, slow page speeds or a long customer-user-journey can kill conversion rates, so make sure that the first point of contact a prospect has with your college is visually striking, engaging and easy.
Akero's Drag and Drop Editor makes it quick and simple to build truly stunning landing pages that load faster than any other software (we've tested it and it's proven!). Download our free Education Marketer's Guide to Landing Pages to make sure your pages hit the mark.
Once a prospect has engaged with your ad and landed on your landing page, it's time to capture their data. Use a short lead-gen form, with a clear and compelling CTA of what they'll get in exchange for their details. Make forms more enticing to fill in by keeping them concise, and using conditional form fields and second page forms to streamline the form's appearance.
C is for conversion strategy
Once you've started to build a database of keen prospective apprentices over National Apprenticeship Week, don't leave them to it and hope they put in an application a few weeks later. Nurture them through to conversion with interesting and engaging content around apprenticeships and why it could be a fantastic route to education and employment for them.
There's loads of interesting content you could put together to keep these prospects engaged; video content showcasing your college's facilities and courses in action, case studies celebrating the successes of your past apprentices, Q&A sessions with tutors and partner employers, to name just a few.
Using Akero's clever marketing automation, you can easily send tailored comms to suit each individual's specific interests. Set up workflows to trigger different emails based on the student's chosen subject area (submitted in the lead gen form), then trigger further comms based on their interaction with the first.
Akero's lead scoring functionality can even automatically prioritise which prospects are hottest, and send notifications to staff members within your team to follow up, based on the information submitted. For example, if a prospect indicates on the lead gen form that they have already secured a private work placement you could set them as high-priority follow up. Or if they are still searching for a placement, automatically send their contact details to the relevant team within your institution.