The Akero email template builder
Clearing is just around the corner, and this year is set to be one of the busiest yet, as students return to face-to-face learning, and school leavers head for university, reluctant to enter the job market during the uncertainty of the pandemic.
It can be overwhelming, dealing with Clearing enquiries from various channels and overseeing multiple campaigns and messages.
But managing your communications with prospective students is vital to build that connection, engage their interest and, ultimately, get those enrolments. 
So here at Akero we've got you.
With the email template builder, you can create advanced email templates easily using the drag and drop system to add images, text and videos.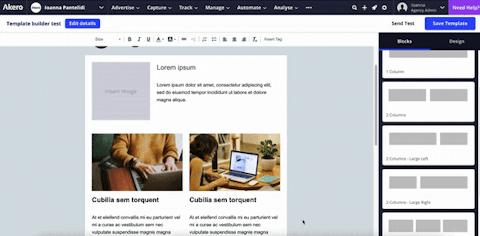 Email templates are useful because they can be used again and again for multiple campaigns, with just small content changes. And as we know that students can often feel unsettled and nervous in the chaos of Clearing, this can push them to approach a different university entirely. With our email builder, you can send smart, personalised, automated emails that makes your prospective students feel seen. While also saving you valuable time and resources.
And what's more, if you connect the new email template builder to your workflows, it is easier than ever to create personalised emails using the tags provided to deliver highly relevant content to your leads.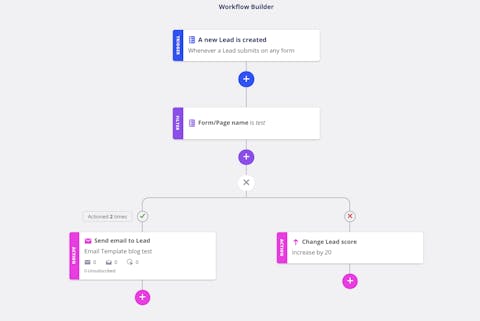 If you would like to find out more from our conversion experts about how you can use the email template builder and other Akero features to boost your Clearing campaigns, get in touch today.