The power of a captive audience and the effects of India's lockdown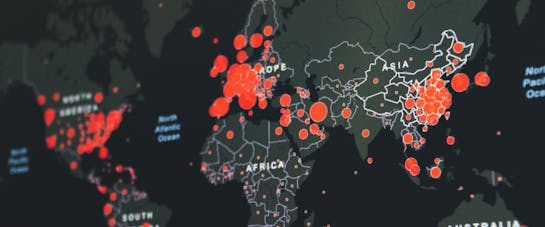 While the path of an international student in 2020/21 is still somewhat unknown, to cease advertising completely is definitely not something we'd recommend. Students are still hungry to learn, and UK institutions are still at the forefront of many international students' minds. 
Let's take a look at one campaign we helped run for an HEI in Scotland as an example; promoting their post-graduate degrees in India. Behind China, India is fast becoming a powerhouse for the international education market here in the UK. New starter figures jumped a huge 42% on 2017/18 figures last year, and with inbound student markets disrupted, diversifying your activity into new regions or increasing your activity in growing markets is really important. So now is a fantastic time to promote your offer in India. 
India is a popular country to promote study opportunities in, as it generates clicks and impressions at a lower cost than its Western counterparts. In the fortnight before the country went into lockdown, we recorded a record high click-through rate at a highly competitive CPC.
And then came lockdown and an entire population were confined to the four walls of their homes... Our tactics exploded into life, with jaw-dropping results:
Clicks and impressions skyrocketed in the past month with clicks seeing an impressive 112% increase and impressions seeing a 121% increase.
The average CPC has fallen by an eye-watering 53%, and the CPM has also fallen by 55%. 
We've expanded our reach to unique users by over 79%.
What should we learn from this?
That there's nothing like a captive audience! While everyone is understandably anxious right now about committing to long-term media plans, especially in international markets, one thing we can guarantee on social is brand visibility. And under current circumstances, there's little chance of that audience going anywhere anytime soon, so it's your chance to make a real lasting impression. Get in touch with our experts for guidance and advice to do just that.