10 Cool Things You Can Do with Akero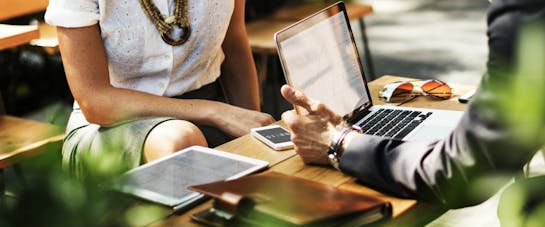 Hundreds of student marketers use Akero to build bespoke landing pages, generate enquiries and capture data both online and at events, but these 10 sneaky little features are a bit under the radar. By using them, you'll make the most out of being an Akero user and improve your student marketing and conversion processes.
Watch the recording below to hear our Professional Services Manager Alex explain these features and their benefits in greater detail.
1. A/B Testing
Test the performance of two or more landing pages/forms against each other to find out what works best. A dedicated landing page or a form embedded on your website? Videos or text testimonials? Hard or soft call-to-actions? Create multiple variations and compare which version generates the most conversions.
2. Page Manager
Page Manager allows you to use one iframe to publish multiple landing pages, so that you can be more agile in your marketing. Simply use the same link in all your campaigns with different UTM parameters to dynamically load the relevant page content.
3. HTML Forms
Take even greater control over the functionality and styling of your data capture forms by embedding them with HTML instead of the standard iframe. Remember to tick the 'Synchronise Form' box when setting it up to automatically update any changes made to your form within Akero.
4. Ad Insights
Any Google Adwords or Display Network ad can be pulled into Akero to track exactly what types of copy, creative or call-to-action drives traffic to your website and forms. This enables you to optimise your advertising budget, and gain insight into the types of ads your target audience respond to.
5. Social Influencers
Discover social influencers within your customer database using Akero's social influencer scoring functionality. Once you have identified which of your customers have a large social reach, you can begin reach out to them to collaborate on a social influencer marketing campaign.
6. Audience Export
Expand your audience on Facebook, Google or Twitter by creating 'lookalike audiences' – a new audience with similar demographics to people in your current database. Akero makes this regulated process easy; simply hit the 'Export Audience' button on a list of contacts and Akero will hash this data to anonymise it – then it's ready to be uploaded into your social platform of choice to be processed into a lookalike audience.
Feature Focus: Audience Export
7. Field Insights
Quickly view in-depth, visual representations of the results of a form. This is particularly useful for surveys or market research with multiple choice fields.
8. Email Statistics
This feature will let you see how your users are engaging with conversion emails – the emails that are sent through the Akero system once leads and contacts enter a nurturing workflow. You can see how many times an email has been sent, and the number of opens and clicks that it's had.
9. Reporting
As well as reporting on your marketing performance, Akero can also give you insight into how well your prospects are converting; the stages which drive the highest conversion, how many prospects you have in play at any time during the day, and how long it takes a prospect to convert.
10. Akero Mail
Akero Mail, our own ESP, is designed for your mass email comms (i.e. monthly newsletter) whereas Akero conversion emails are highly targeted, personalised emails sent via automated workflows, depending on the actions taken by each individual lead. Use Akero Mail to gain a holistic overview of how your campaigns are performing and how your contacts are engaging with your brand.