How to use creative to boost your Akero advertising performance
As student specialist marketers, we're always looking to do more to increase engagement, boost campaign performance and ultimately, drive enrolments. But with your advertising performance only ever being as good as the creative that informs it, how can you level up your creative to really supercharge your campaign results?
You've got a marketing plan. You've got a campaign. But what about the creative? Your in-house creative may be good, but is it great? Is it tailored to your audience? Does it tap into what resonates with them, right now? Is it in the right format, for the right platforms? 
Akero gives you guaranteed marketing performance, but truly great creative, informed by research and understanding your audience, will elevate your campaigns to new heights, get those results quicker, lower your CPA and boost ROI. And investing in creative isn't just for the big players. Here are some of the results we've achieved for our creative partners on a budget of just £10k, showing the value of getting your messaging just right:
NYU Meyers
We ran a three stage consideration, intent, decision campaign over Facebook/Google Search with NYU Meyers to increase their application numbers. We created the copy and landing pages, boosting their Akero advertising campaign, with a 120% increase in leads generated and 40% increase in leads converted to applications.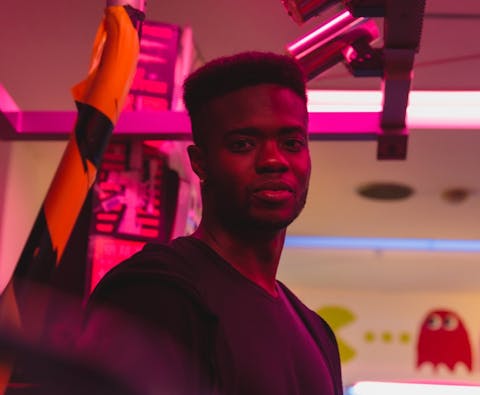 Wilson & Sharp
Wilson & Sharp, a student accommodation provider, needed to fill 190 rooms in their Bournemouth halls of residence for the September 2020 intake. Using an integrated approach, they commissioned our creative team via Akero to design their landing pages, copy and creative as part of their Google and Facebook-focused campaign, allowing the Akero AI to optimise and adapt the copy and creative to what really cut through. The result? They achieved 90% capacity with plenty of time to spare. 
Working with us on your creative gives you the best of both worlds, allowing you to combine your brand expertise with our creative inspiration. Drawing on our 10+ years' experience in education marketing to inform, analyse and optimise campaigns that really work, using Akero's AI to guarantee performance. 
Get in touch with our experts today to find out how we can help you level up your advertising campaigns and get even better results with perfectly-crafted creative.