Customisation & Control over your Marketing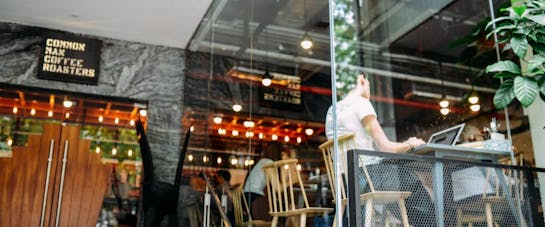 We have BIG news! We've been working behind the scenes to enhance Akero and make sure that it has our users' business needs at the very heart of it.
We are delighted to announce a number of game-changing product updates that will allow Akero users to improve campaign reporting, have greater clarity over their pipeline, and work with a platform which is completely customised for their needs.
Intrigued? Take a look at our October updates to see how they will benefit marketers and businesses.  
Email Connect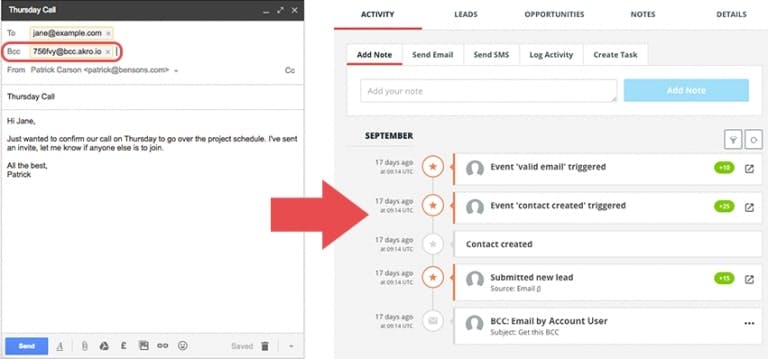 Make frantically searching for important emails a thing of the past! With Email Connect, users can store important emails in Akero, which have been sent from their email provider. Users will be given their own unique Akero 'BCC' and 'FWD' email addresses to include in emails sent from Outlook, Gmail, Yahoo or any other email provider accounts, giving teams a holistic view of their lead correspondence history.
Global Search
Get to the data you need within seconds. The new universal search bar allows users to search campaigns, leads and contacts in one quick action – perfect if you ever need information quickly! Go a step further by utilising keyboard shortcuts, so that you can work how you want, when you want.
Home screen widgets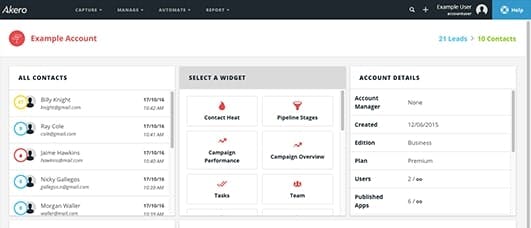 We've introduced a brand new panel on the Akero home screen that allows users to view their most important sales and marketing data. For added convenience add widgets anywhere on your home screen to view personalised data.
Campaign Reporting Modal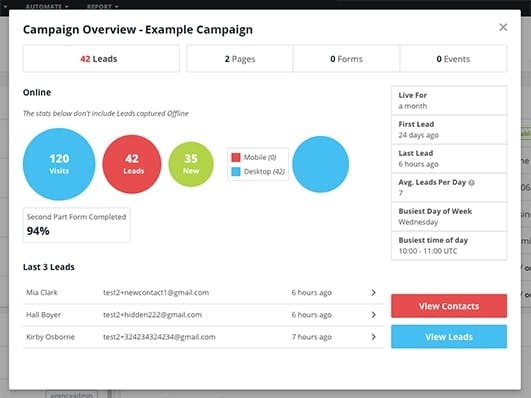 The Campaign Modal has been introduced for users who want a fast, convenient and easy way of knowing exactly how their efforts are translating into their marketing. Accessible from the home screen, users can instantly view high-level data for specific campaign such as visits, leads, and peak lead generation time periods to gain a clear and transparent view of their efforts and optimise accordingly. 
Schedule emails with Akero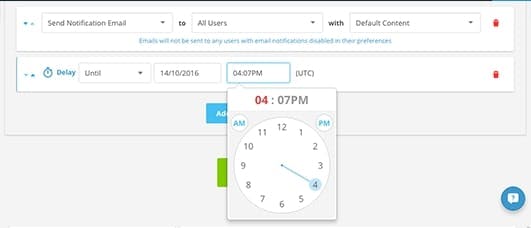 A real game-changer for institutions and businesses who hold events is the new scheduling feature. Working to your unique marketing calendar, you can now schedule key messages ahead of time, connecting automation and lead data without having to move between ESPs and your CRM.
The finer details
 If that wasn't enough, we've also added a few smaller touches to make everyday tasks even easier.
Organised – sort campaigns, leads and reports in either chronological or alphabetical order.
Enjoy even more clarity over your pipeline – you can now see the percentage and number of leads that sit within each stage of your funnel.
Minimise time spent on administrative tasks – download all your leads into CSV, which also integrates directly into Google Sheets!
Greater clarity of your lead data – you're now able to set automated workflows to delete your team's test leads.
Extended creativity for your campaigns – we've added six brand new beautiful campaign templates that will effectively convey your key marketing messages.