What we can learn from St George's, University of London's digital-only Clearing with Akero
What do you do when a pandemic disrupts all your carefully-laid plans? This year, the student recruitment process has been more complicated than ever, leaving institutions worried not only about how many applicants they would receive, but also how they would run the Clearing process when student ambassadors and university staff could not be physically present. We spoke to Chris Huggins, Head of Development Operations and Database Manager at St George's University of London, on how he planned on dealing with Clearing this year with Akero.
Why choose Akero?
We opted for Akero as we were already using the software in our marketing department. When faced with the idea of creating a database of applicant information in-house with our own development team, we realised that Akero already had the necessary functions for the project. The multifunctionality of the platform was key; it gave us the ability to receive and store applicant data, help with decision-making, allocate work and improve the overall Clearing process by transferring the database remotely.
With such a fixed deadline as Clearing, Akero removed the risk factor of building a database in-house, and enabled us to spend time setting up workflows to capture the data we needed. We were also able to utilise the other features of Akero to generate lead scoring, personalised emails, and an overall streamlined experience that left students well-informed and staff with a lighter load. The workflows allowed six to eight individual actions to be completed through just one selection, reducing the amount of training, preventing human error and increasing the number of applicants each staff member could work with.
Is Akero easy to use?
Although it is a complex AI system, Akero is really simple to use, and the success of our Clearing this year is testament to this. I hadn't used Akero before March, so I had no experience before building the Clearing system. It was intuitive and easy to build: once I'd built the form, it immediately built the database.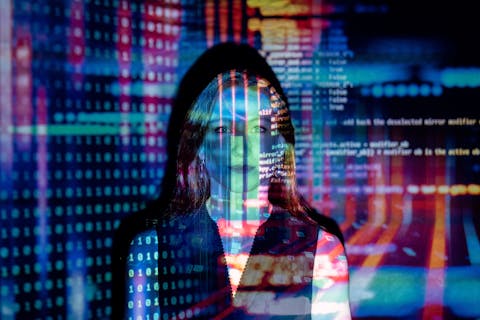 This year has been challenging, from illnesses to remote working, and we've had  to adapt to these situations. The dynamism and efficiency of Akero streamlined Clearing for us; with automated processes, the institution was able to send out automatic and personalised emails to applicants, reducing the strain on our staff.
What do you need to consider when opting for a digital-only Clearing? 
The most important aspect of Clearing is the collection of applicant data. With Akero, automated processes allow you to forget about human error and misplacing data. Our student ambassadors usually adopt a pen-and-paper approach to collecting applicant data, yet this year, it was the applicants who took to Akero to fill out the forms themselves. Data was safely stored in the Akero database, which also made the task less onerous for both the student ambassadors and the applicants. The experience was made even more cohesive through a detailed history log for each applicant, tracking their movement through the Clearing process.
If you would like to find out more about moving your campaigns online for 2021, and for more insights from our experts on how to navigate the challenges ahead, contact us today.