5 things the Higher Education sector learned in 2020
2020 was all about adaptation, and those that did that had the advantage over their competitors. Here's what we learned and how you can use it to think outside the box this year with your student recruitment efforts. 
1. Don't get left behind as online advertising continues to grow 
With Snapchat and Twitter recording around a 50% increase in traffic since the start of the pandemic, it's easy to see that students are more likely to be online, scrolling, than out and about.
The key takeaway: Create automated, digital ads that resonate with your student audience on the platforms they use most. You can find our predictions for the platform dark horses here; could audio advertising be the next big thing?
2. Be smart with your budgets 
To ensure your return on investment is working for you and not being wasted across that competitive landscape, you need to gain an understanding of what works and what doesn't. Ask yourself: 'can we clearly see our cost per enrolment?' and 'can we track a student's application number against our marketing budget from the initial impression?'. If you can, why not try zero-based marketing? 
Zero-based marketing allows you to calculate brand-new budgets from a zero base, rather than estimating based on past budgets. This approach has proven popular as curriculums shift towards online learning, providing scalability through tracking the current cost of acquisition and creating an optimum model that will yield the best ROI. 
The key takeaway: Track your ROI throughout your ad campaigns using specialist software like Akero Advertising to make sure your budget shifts to where you need it most.
3. Re-think your messaging, then automate it 
Communication tops most marketing and admissions teams' lists when it comes to the challenges of working from home. It's up to institutions to help students find confidence in not only their university choices, but in their education prospects as a whole.   
Student Hut's most recent survey found that 54% of students claim their mental health has worsened during the pandemic. This calls for a university to not just be a place of education but a place of support and safety; regular communications will make your students feel valued and supported. And the good news? You can automate this.     
The key takeaway: Create simple automated comms workflows to check in on your students and prospective students. This will help them feel supported, and ultimately, this connection can be a real decider between an application or not.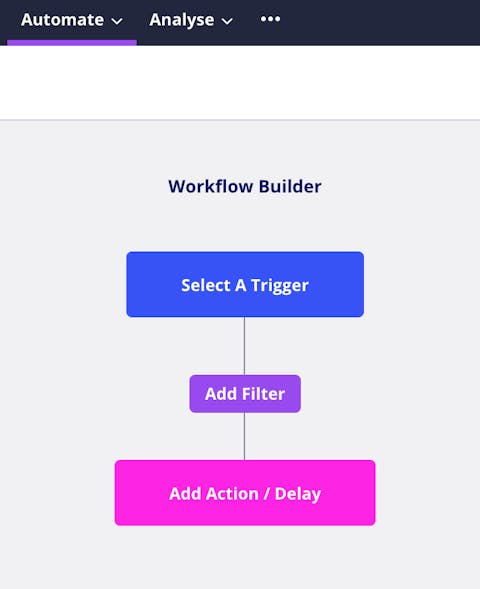 4. Use the right platforms
Yes, Google and Facebook are great, and naturally should be a part of the foundations of your digital marketing strategy. But, competition is fierce and you should look to other platforms to really get ahead of the competition. 
With over two billion downloads and an audience largely made up of Gen Z, TikTok is ideal for your student comms. Using TikTok for brand awareness could help you understand where your audience is and allow you to use tactics that are already working for you. 
LinkedIn could also work well in your media mix should you begin to look at exploratory platforms and new ad types. Already being used by some institutions, LinkedIn's Conversation Ads could be a viable option for your HE advertising.
The key takeaway: Using the right combination of platforms and channels can make a difference; especially when audio advertising is taking off. Did you know that more than one in three use TikTok daily? Catch up with our masterclass with the TikTok experts themselves here.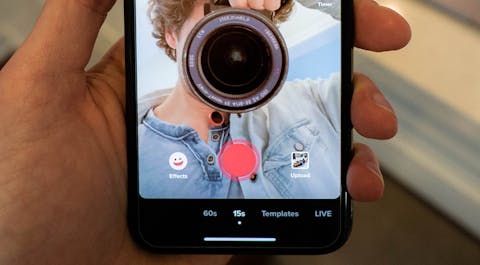 5. Be flexible
If the word 'u-turn' hadn't already enjoyed a sharp rise to stardom in the last few years, it's really found its way into our everyday vocabulary during the pandemic. Sadly for the sector, most of the u-turns have been directed towards education. 
So what can you do to prepare for the future? Well, whether you're advertising in-house or through an agency, make sure plans are flexible. Who knows how long Clearing is going to go on for this year, when students might start their courses or even what 2022 looks like, so keeping things agile is key. 
The key takeaway: Digital and adaptability go hand-in-hand, so keep up with how your students are feeling about cancelled exams and online lectures, and tailor your messaging to show your support. 
2020 was a learning curve, but digital enabled us to adapt and understand our students better than ever. Continue thinking outside the box with powerful, supportive comms and campaigns that are optimised to meet your enrolment targets in 2021, and get in touch if you'd like to talk more about your 2021 student recruitment strategy.