Email marketing – 3 key tips to engage students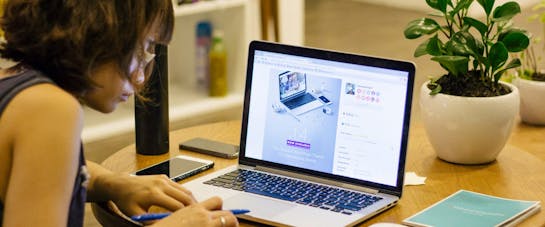 With a fantastic ROI, email marketing should be viewed as a key form of communication with students, allowing universities to contact prospective students, current students and alumni in an increasingly personalised way.
So, what are you doing to ensure you're targeting students using this medium as effectively as possible? Here are our top tips for engagement…
1. Right place, right time
Email should be at the heart of your marketing campaigns. You can use it to automate, personalise and track communications to your potential and existing students, to draw them into the consideration process and move them forward on their journey through university life.
Chances are you already email prospects, but if you're not also using email with your current students then you're really missing out; even at a time when inboxes are full to bursting, chances are your students will open an 'official' email from their University. Make the most of this and communicate with your students throughout their time studying with you, from the when they first arrive to when they graduate. A weekly or fortnightly email could end up being one of your most effective communications tools with your students – send out start and end of term messages from your Vice Chancellor, tell students about events and campaigns happening on campus throughout the term and give them practical stuff like exam information, library opening hours and even flag events in the local area that might be of interest – it will all help.
Right time doesn't just mean the right time in their journey with your institution, it also means right time of day and on the right device. Knowing when the majority of your students will be sitting at a desktop and opening their email versus when they are likely to be scrolling on a smartphone can make all the difference when it comes to those all important open and click through rates. All emails should also be responsive in design so they can be viewed whatever device they are being opened on.
Email marketing software, like Akero Mail, will allow you to view reports on not only what devices your emails are being opened on but also the times of day when you are getting the best engagement rates so you can start to design your emails and tailor your communications more effectively. If someone is on the go then they are less likely to read an entire newsletter or update. Far better to send more digestible contact, particularly if there is a single call to action you really want them to fulfil e.g. reminding prospective students to attend an Open Day: "Don't forget to attend the Freshers' Fair on XXX at XXX."
2. Add value and make it personal
When it comes to email marketing a question that seems to come up again and again is how often is too often? The answer is actually pretty simple: if you've got something worth saying then you can email. Just don't go overboard; sending four emails a week encouraging a potential student to attend your Open Day is probably not going to enrich their journey with you and might get you junked before you've had a chance to really get started.
Personalisation is, of course, key to successful email marketing. Universities should be ensuring that emails they send to students are relevant to them and not a blanket approach. The 'mass mail' approach isn't one which will help convert students. Finding out more about students at every step of their online journey is key in capturing data that can be used to ensure emails universities send to prospective students are highly relevant.
A preference centre is a brilliant way to capture additional data of your prospective students other than email address. Here, you can ask them about their interests i.e. which societies might they be interested in joining at your university? Once you know this, you can nurture these leads based on their individual preferences, showing them that you really care. This is an opportunity to capture data so you can follow up across social, introducing people with similar interests together before they start university – a good tactic for increasing enrolments.
3. Create an email marketing checklist
It's really important to put the relevant checks in place to ensure your email is hitting the inbox and not getting caught in spam folders or marked as spam. Fortunately tools like Akero Mail have lots of functionality that can help ensure you are hitting the inbox every time, but a checklist for the marketing person responsible for sending the email is also helpful:
Define your goals and objectives – what is it you're trying to achieve? What action do you want the email recipients to take? If you don't know these then how will you know if your campaign has been a success?
Optimise your design – Is the image to text ratio correct? – As a rough guide, image to text ratio should equal 60:40 in favour of text. Is your email mobile optimised and is the design responsive?
Carefully craft your content – Ideally emails should include simple CTAs. If there is lots of text then recipients are less likely to click through (why would they if you are telling them everything they need to know by just reading the email?) If they don't click through they are probably less likely to convert as a result
Test, test and test again – Use inbuilt tools such as Litmus to make sure your email is going to get through to email inboxes. Litmus will flag any areas of concern so you can amend accordingly. Once you're happy send a test round to your team and ask them to proof it for you – mistakes can happen, this way they are less likely and are rectifiable!
Timing is everything – Use intelligent time sending tools to discover the optimum time to send to your list
How did you do? – Ensure the all important results are not overlooked. Check out the reports to gain insight into what the most clicked on content was – what worked, what didn't and what you will do more or less of as a result! 
Use Akero Mail to ensure all your email communications are seamlessly integrated. Want to find out how Akero Mail could help you recruit students?