Feature Focus: Page Manager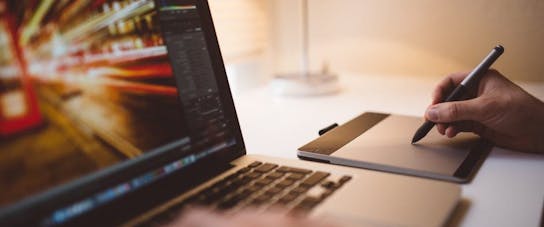 With our latest feature, gone are the days of embedding multiple forms onto your website! Akero Page Manager (APM) allows you to quickly and easily publish multiple landing pages in one place, reducing the need for involvement from your IT team and allowing you to be more agile in your ability to run marketing campaigns as a result.
Akero Page Manager's intuitive functionality means that your website and marketing software can easily talk to one another making it easy to create a personalised user experience. APM works by simply adding a different url parameter to the end of each link, in turn loading a landing page variant depending on the content of the ad that person has clicked on.
So, use one iframe to publish multiple landing pages by simply changing just one element of your campaign set up with no need to access your CMS: simple.
Make Hartpury your home
Recently Net Natives' Advertising specialists have been working with Hartpury on pre-clearing awareness campaigns.
Akero's Page Manager allows the team to quickly and easily create multiple landing pages which will appear depending on which ads potential students have clicked on and what course they're interested in.
Here's how the campaign variants are set up in Akero….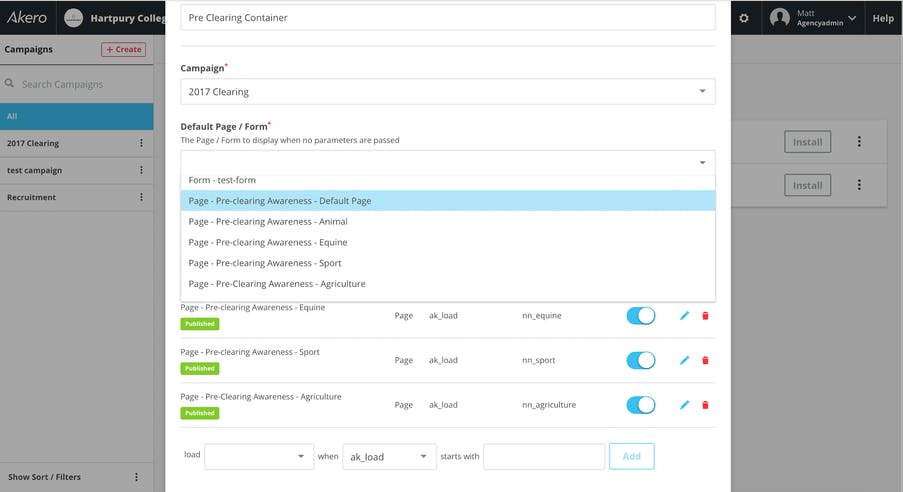 Ads were then created for each of the variants, like this 'Find the perfect Sports degree at Hartpury' Facebook ad.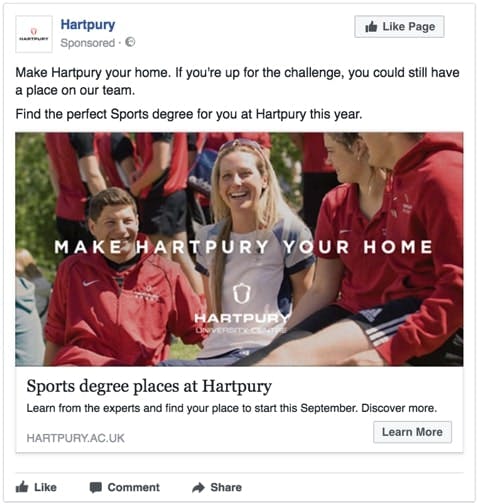 Once the potential student has clicked on the ad they land on the 'Find the perfect Sports degree at Hartpury' landing page.