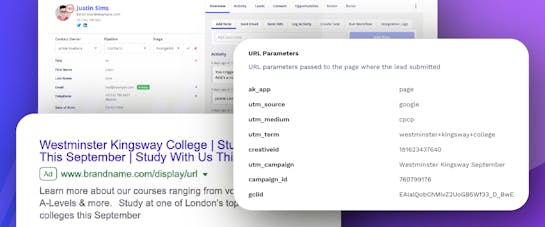 Google's plan to nix cookies by 2022
Google plans to end support for third-party tracking cookies in Chrome by 2022 (following the example of Safari and Mozilla, who have already done so). The elimination of third-party cookies and other regulations such as CCPA and GDPR will force marketers to rethink how they use consumer data.
It is the proposed timeline from Google that is the one that is arguably getting advertisers and agencies sweating.
It's vital you're up to date with what's on the horizon for advertisers and marketers and so we've compiled an entire whitepaper with everything you need to know in regards to data, cookies, regulations, and everything in between, and you can read the whole thing here. 
Given the importance of cookies to the advertising and publishing industries (and Google itself) in terms of displaying relevant ads, killing third-party cookies would lead to significant changes in how tracking works on the web as well as how many agencies run campaigns. 
Our message is… don't panic! 
One of the biggest misconceptions surrounding this is that advertisers and marketers will no longer be able to track advertising performance or personalise their campaigns. We're going to bust that myth… 
Let's be completely clear. Google will not cut off the arms of advertisers and they are certainly not going to hamstring their billion-pound advertising business (the most successful in history). This has been on the horizon for some time now and 2022 is a very long time in the tech world. 
By giving themselves till 2022 for the changes to be completed, Google, the largest and most resourceful tech platform in the world, are telling us that they have a plan and that by 2022, the advertising ecosystem will be very different. A two-year lead time (at the time of writing) gives them plenty of time to implement their solution and minimise disruption. In August, Google announced its open-source Privacy Sandbox project intending to make the web more secure and private to use, but also gave advertising futurologists a hint that there will be a solution in place that will allow agencies to connect first-party data to third-party audiences in a brand-safe way, and gives everyone plenty of time to be ready. Through the Privacy Sandbox, Google aims to let advertisers still display personalised ads without users giving up too much of their personal data or browser history. 
Remember! Third-party cookies are not a crucial component in building a brand online. In the short-term, advertisers and marketers will need to look at their current ad tech stack and start to think about how they can begin to plan, activate and measure their advertising in a world where third-party cookies no longer exist. 
Specialist platforms like Akero are at the very cutting edge of any developments in the advertising ecosystem. If you run your campaigns through Akero, you know that you are running ethical, brand-safe and effective campaigns while still being able to track every £/$/€ spent against every click, through to enrolment. You can be confident that Akero provides advertisers and marketing departments with the complete tech infrastructure needed to run campaigns and prove ROI. 
If you want to get up to speed with everything else to do with cookies and regulations (and you should), read our comprehensive whitepaper here to ensure your brand is up to scratch.