The guide to hosting a Virtual Open Day; before, during and after
Back in March 2020, we talked about the necessary move from physical Open Days to their digital counterparts, and coming up for twelve months later, we're here to tell you that if you haven't done so already, you need to pull the trigger, and quick. 
And here's how; weaving in some of the lessons we've all learnt in 2020…
Connection and personalisation is more important than ever
Virtual events have the same opportunities as your physical ones, but you'll need to make sure your marketing and event tech is all connected. By using a specialist tech stack like Akero, you can; understanding which advert on which platform sent the student to your event, building your marketing lists through smart forms and opt-ins. From there, you can nurture your students from the event through to enrolment using automation and an adapted student journey map which highlights every single opportunity to improve conversions. And if you're smart with your forms, you'll know even more about your prospective students. Use the data you've captured to understand your own student audience and build highly personalised journeys, delivered through clever automation, to increase conversions and inspire emotional connections with your brand.
So, how does this all work in action?
Before your Open Day
After people have visited your landing page and filled out your form – what next? You need to focus on moving your potential students from form submission to getting through the cyber doors of your event. But how do you match up your nurture emails to this objective? You need to make sure your potential attendees always know the next steps; how to find you, what software they need, who to contact with questions, do they need to wear something other than pyjamas and so on.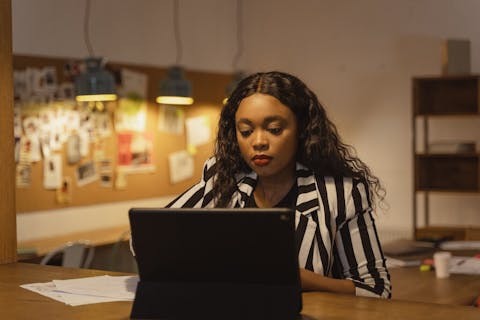 This may seem dull to include in your follow up emails, but it's integral for your attendees to know what they're supposed to be doing on the day. Remember that you can mix these messages up with more aspirational, content-driven emails that include information on what life is like at your institution, student stories, and testimonials.
During your virtual Open Day 
Make the experience seamless for your guests. Invest in the right meeting tech to give your attendees a great experience - first impressions still count - and ensure you get the most from your Open Day. Make the most of any opportunities to capture new, and also enrich existing, data about your potential students – whilst creating an authentic and welcoming experience for them. 
Inspire FOMO with an interactive and engaging lineup, like you would for a traditional in-person Open Day. Consider different streams of activities for different audience segments, so that the experience is personalised and tailored to each individual, ensuring they can visualise themselves attending your institution. 
Using technology like Akero means you can check your attendees off from a guest list and capture their data during the Open Day, allowing you to track them throughout the event. And don't forget to integrate your comms and touchpoints throughout the day so that attendees don't miss out on 'headline' sessions, such as VIP alumni workshops or talks from the VC. Reminders via your meeting tech and on social media of what's coming up will maximise your attendees, encourage them to share content and keep them engaged throughout the event. 
After your virtual Open Day
Engage with your potential students immediately after your Open Day event. You'll have two distinct sets of data; those who attended and those who registered but did not attend. And with this data, you can create all kinds of nurture funnels. For example, for those that attended, why not send them a thank you message and reminders of what's coming up a few hours after they have checked in? And while you're at it, you can gain some valuable feedback on your event ready for the next Open Day webinar, broadcast, video you plan. 
But, most importantly, it's time to start thinking about your next objective – driving these attendees to an application. So make sure they know what to do next. Armed with the data you've collected from your attendees, be personal and treat every prospective student as an individual, not a number. Use the data to create tailored comms to individuals, with information that is relevant to them.
If they're a potential undergraduate student, think about including some advice on writing their personal statement, an online interview and meeting the UCAS deadlines. If they're a potential postgraduate student or international student (or maybe they were a direct applicant), make sure they know how to make an application on your website. Don't let any of your attendees go 'cold' without a follow-up, especially if all contact will be at a (at least two metre) distance for a while. So use the data you've been collecting to divide up your audience and place them into a long-term nurture strategy.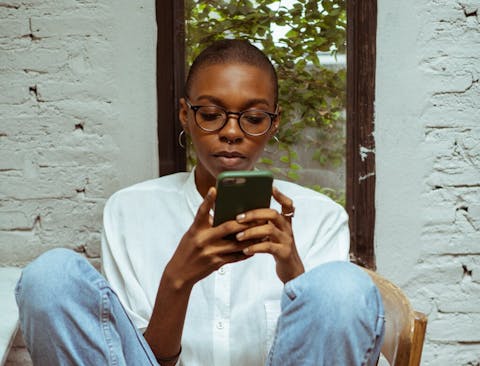 Virtual Open Days are still a crucial element to connecting with your students, so you must still treat these events as personal, important milestones in a student's journey to enrolment. Follow these steps and get in touch with our nurture experts to make the most of your coming Open Day season.