If Your Campaigns Aren't Optimised, Don't Even Bother – Students Certainly Won't
Finding out where students are spending most of their time is a piece of valuable information that will help you succeed. Students are spending 22,400 more minutes on their mobile and are checking their mobile phone on average 150 times a day. Therefore, device optimisation is no longer a choice if you want to maximise your conversion rate in the increasingly competitive student marketing landscape. As mobiles become the primary tool for students to obtain information, it is essential to understand the benefits of optimised landing pages, forms, and assets. 
First impressions will often determine how students engage with your content. A slow-loading landing page not only kills both bounce rates and conversion rates, but it will also negatively affect your site ranking from Google. Don't believe us? 53% of visits are abandoned if a mobile site takes more than three seconds to load and 73% of mobile internet users say that they've encountered a website that was too slow to load. In fact, several years ago Google experienced a 20% traffic drop because of a mere 0.5-second delay in their search results load time. Based on recent research, most sites have a load time of around 8-11 seconds. Now, that might not seem too long, but the reality is that students' are impatient—A one-second delay in page response can result in a 7% reduction in conversions—and every second can cost you a visitor and customer.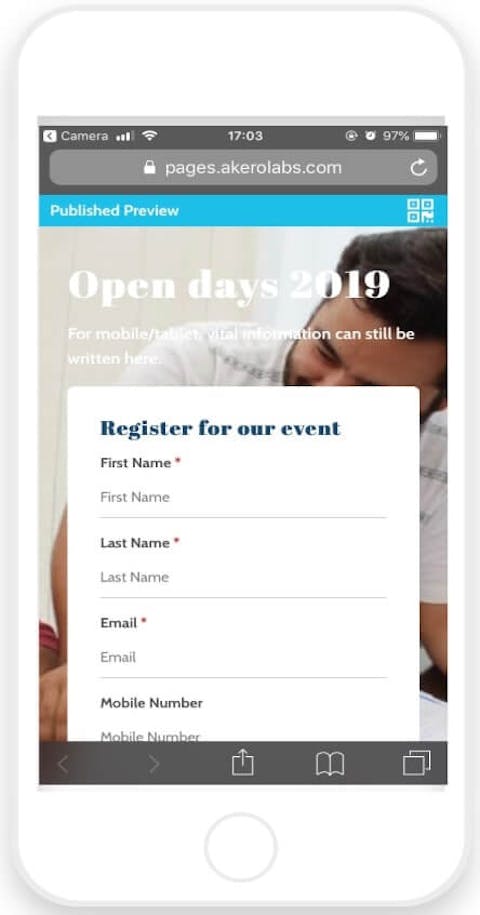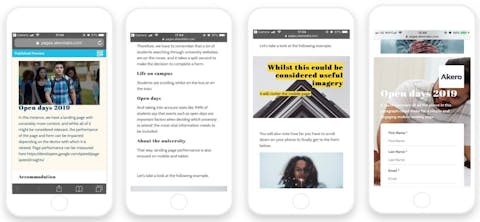 There are four core pillars marketers should be mindful of when building a landing page: An eye-catching headline, strong CTA, simply digestible content, and authenticity. One institution worked with us to improve their site loading speed from 15 seconds to 3.8 seconds, and landing page views increased by 1480%. If you want to understand better how to construct an effective landing page properly, make sure to utilise free tools, such as Google page test to understand how fast your page is loading on desktop and mobile devices and download our ultimate guide to landing pages.
Let's face it, it's always nice to have more data on your prospects. However, a complicated form field design, along with irrelevant questions, will have potential prospects ditching your form field quicker than you expect. Therefore, be sure to keep your form design simple and straightforward, and only ask for information that matters. Most people will be turned off by a form that is long and complicated; so you can imagine what a students' reaction might be. Generally, students' only spend three seconds looking at a page and will navigate away if they can't find what they're looking for. So, it is essential to guide your audience and be clear about what you want them to fill out. Through Akero's form performance tool, you're able to identify bottlenecks and only capture necessary information that your institution needs.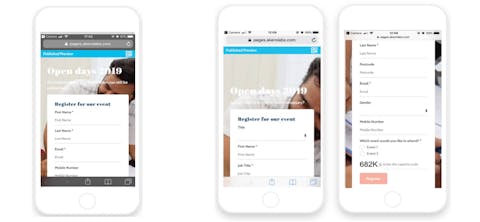 Always think about the data that you NEED at that stage of the conversion funnel. If you're running a lead generation campaign, do you need to have hundreds of data points on your leads? Or do you need the essential details like name and email to start following up and nurturing your prospects.
And there you have it. An overview of why optimisation drives performance and will supercharge your marketing goals, such as conversion. But, we've only scratched the surface.
So, if you would like to learn more than make sure to book a demo or get in touch with our Akero experts.