How to increase your conversion rates when recruiting the class of 2021
In the increasingly competitive market of attracting students to come to your institution, making your touchpoints as sticky as possible has never been more important. But how can you really ramp up your conversion rates? It's no good if your page visits are on the up, or your impressions on your social ads are looking good if those numbers aren't converting to enrolments. Luckily for you, we've put down our five top tips to increase your conversion rates, so look no further: 
Bring your form above the fold
A simple, yet effective one here. Bring that all-important data capture form to the top section of any landing page so that no scrolling is necessary and the ask is right there. Attention is at its peak above the fold, so harness that attention and put the most important element right in front of your students' noses. 
Have clear CTA buttons in plain sight
And with that in mind, is it obvious what you want your students to do? Do you explicitly ask them to fill out the form, sign up or save their seat? Give them no reason to click off your landing page or mindlessly scroll debating what's next. Have your user journey clearly mapped out from the start and ensure the next steps are visible to your audience too.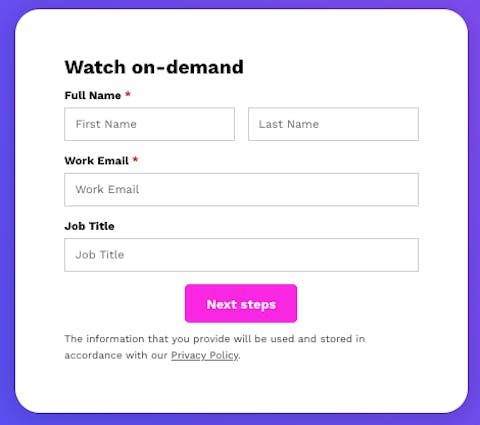 Move optional form fields to part two
From our Benchmark report, released late last year, we found that date of birth and mobile phone number cause the highest bottleneck percentage in the first part of any form. Always make them optional if the information is not vital, or better yet, move them to your second part of the form. Ensuring that part one is only for the essential information and will cause as little form abandonment as possible.
And it's not just the personal info. We found that 'intended year of entry' and 'start date' were also huge bottlenecks for HE-specific forms, as well as 'programme of interest', which had an abandonment rate of 6.1%.
Some simple tricks are simplify, device-optimise and think carefully about what words you use in your forms. And good news for our Akero users; most forms are created 'just right', as 80.6% of Akero forms are not abandoned.
Optimise for every device
Did we hear someone say mobile-optimisation? We thought so, because this is essential when looking to grab every conversion possible. How does your landing page and form look on a mobile device, and what about your email when viewed as a text-only version? If you don't know the answer to these questions, then start investigating now as you could be losing conversions because of just that.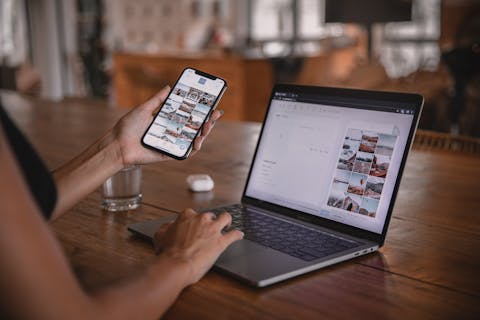 We know that over a third of Akero landing page visits have been made on a mobile phone in the last three months, with the number inevitably due to increase as we continue into 2021 and hopefully see an easing of nationwide lockdown restrictions.
Have automated emails in place to nurture prospects
And a final thought for you before we part, what happens once a prospective student fills in your form enquiring about a course, for example, between now and September? While they may be interested, they are not committed and very likely to have their head turned throughout the summer months - if you don't nurture them correctly. 
Build Akero workflows that send out periodic emails reminding them of upcoming events, virtual Q&A sessions, timely resources and content that solves their problems and answers their questions. And don't worry; Akero will do the heavy lifting for you. Our CRM tracks your prospective student throughout the entirety of their enrolment journey (and beyond), empowering your team with the ability to connect with those students as and when they need it. Upping those conversions and getting the most from your marketing and advertising. 
Are you ready to maximise those conversions and guarantee advertising performance? Get in touch with our conversion specialists today.