Lessons learned from the Conversion Masterclass for decision-makers
In our Conversion Masterclass: The decision-makers, our student marketing and advertising experts discussed the common challenges that institutions face when it comes to conversion. From the importance of including stakeholders in the strategy, to conveying your value proposition, if you would like to watch the webinar on-demand, then you can catch up here. But, for now, here are the key strategic takeaways from the session.
1. Be disruptive and demand attention
One of the main causes of drop-off is a lack of interest. You need to convey your value proposition in a creative way that excites your students to engage. Break boundaries and be innovative in your approach; students want to see you as an institution that isn't afraid to be different. So, get your students' attention through dynamic adverts on the platforms they're using, making full use of the features of each channel, and accounting for audio-only listeners. 64% of Snapchat Ads are viewed with noise on, so make sure your ads suit your students in any situation. ​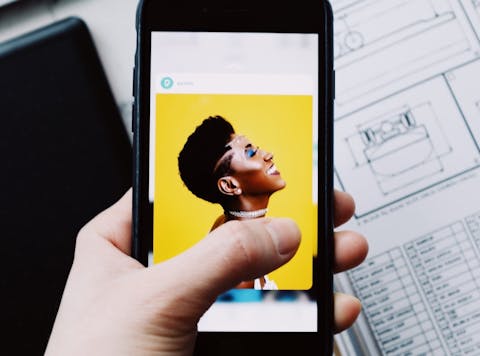 2. Don't disregard the importance of micro conversions
Once you've got your students engaged, you'll want to audit how quickly they're moving through the funnel. But, it's easy to lose sight of the steps they're taking to achieve the bigger conversion KPIs. So, don't forget about micro conversions as they reflect the performance of your conversion activity. Audit these steps so that your student journey is as streamlined as possible to your overall recruitment strategy.
3. Don't do things in silos 
Avoid fragmenting the ownership of the student journey. Not only do the marketing and advertising teams need to be included in the recruitment strategy, but all key stakeholders across the company from the top down should be involved. Don't wait until the end of the cycle to bring stakeholders into the picture - make sure they're informed and integrated into the plan throughout, so you can maximise their input. 
4. Think student 
Throughout the process of planning, implementing and auditing your campaigns, don't forget to think about your end user - the student. Make sure your messaging, creative and advertising is laser-focused throughout the process. Measure and track the success of your campaigns to find out what works, and to optimise your tactics to really hit the mark with your target audience.
5. Align your technology
In addition to aligning your teams, you need to make sure your tech is aligned too. Once you get your technology talking, you'll be able to automatically pass on data through the stages, helping to streamline the funnel. Using a tech stack like Akero, you can ensure that your advertising, campaigns and touchpoints are all mapped, aligned and linked, so you can calculate your true ROI and boost conversions.
In addition, aligning your technology will enable you to: 
Understand the student journey better 
Identify pinch-points for your students, and work to optimise their experience
Calculate an accurate CPA
Save time and convert students quicker
6. Squeeze your first party data
Data regulations are constantly changing and the disappearance of cookie tracking is an update you should prepare for. So, what does it mean for you?
Cookies have powered modern advertising structure, enabling remarketing and cross-channel marketing. The update means that your students will have to opt in and cross-device tracking will become more difficult. Although the value of third-party data will decrease as cookies disappear, the value of first party data will increase, making it more useful than ever. You can read more about how to futureproof your advertising in the post-cookie world in our guide.
Our main takeaway:
Aligning and integrating your technology is key, in addition to including all your stakeholders in the student journey. And don't forget about the basics: staying ahead of the curve and ensuring your CTAs are clear to drive qualified actions and move your students through the funnel.
Want to know even more? Sign up to the next Conversion Masterclass in our series: The strategic planners, where we'll cover:
How to measure conversions throughout the advertising funnel
How to best convert at key points of the student journey
Common chokepoints and how to overcome them
How to ultimately improve conversions at every stage of the funnel
We hope to see you there!