A guide to managing your remote team and employees
2020 has left behind a strange but resourceful year. By now, we are all aware that remote working is not a new trend, but rather an accepted, and necessary, practice that is slowly being perfected via trial and error.
Yes, wfh is loved by many, but it also comes with its challenges. And with challenges come best practices.
So, where to start? Our number one recommendation is to align your tech stack and create an integration between your platforms for smooth and successful day-to-day working. From comms to CRM, we've broken your tasks down for you, and have provided some useful tips in the process.
Student and team communication
Communication tops most marketing and admissions teams' lists when it comes to the challenges of working from home. 
When it comes to best practice, we recommend building your calendar in a way that supports the way you work. Be in control of your own schedule and block off time accordingly, including time for exercise or taking a breather, as well as regular contact time with your team.
Look at the channels you're using to communicate with your colleagues. For example, Slack is a channel-based messaging platform which you can use to stay in touch with your team, as well as to work more effectively by dividing up your tasks.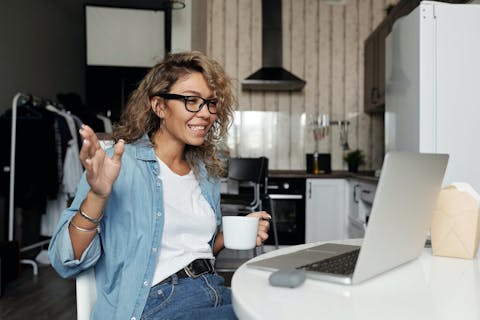 Now look at how you're communicating with your students. Yes, you're sending regular, targeted emails. But could you use Zoom for student Q&As, webinars or virtual meetings? And here's a game changer; you can share the screen of your iPhone within Zoom to share ideas, resources and student content. You can then use Calendly in your Akero landing pages to arrange the time and date of your virtual sessions.
And talking of emails, did you know you can integrate GoToWebinar with Akero to automatically set up your pre- and post-event comms. You can even send an SMS reminder to your signups to make sure they attend.
Project management
Another thing we have learned from remote working is that you cannot manage an entire educational institution with email chains and attachments. This leads to overload, chaos and deadlines being missed. You need a centralised way to keep track of all your projects, including feedback, content and changes.
When it comes to project management, you need to build in accountability and define responsibilities. This allows you to identify if a project is on track, what is going right or wrong, and why.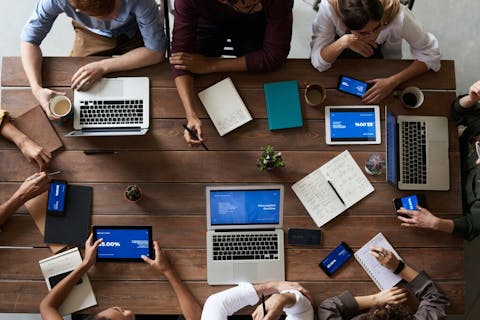 Cue seamless segue to Akero's Asset Management Platform, the perfect platform for just this. A one-stop shop where management of publisher and media advertising assets can happen, all in one place for the client, the publisher and the agency. Leaving behind the need for shared drives, Google docs and attachments too large to email (want to find out more about how Akero's AMP can solve your remote team's problems?).
SImilarly, Basecamp is another example of a project management tool which allows you to have full visibility of all your current assignments. 
This platform allows you to separate your marketing activity from your admissions/recruitment teams, and gives you the option to assign tasks, set project schedules, give feedback and upload files and documents. Similarly, you can use Trello for the same benefits. 
CRM
Which leads to another important aspect of remote working; the right CRM system. Allowing your team to work together when you're not in the same building.
Hopefully your admissions team already uses a CRM, but don't forget that your marketing team also needs visibility in order to support them with outbound engagement. 
This is why our recommendation is simple; give everybody that needs it access to your CRM. User permissions are readily available to limit information and features if needed, but general transparency will free up your admissions team from having to answer questions or look for information for staff who do not, but should, have access.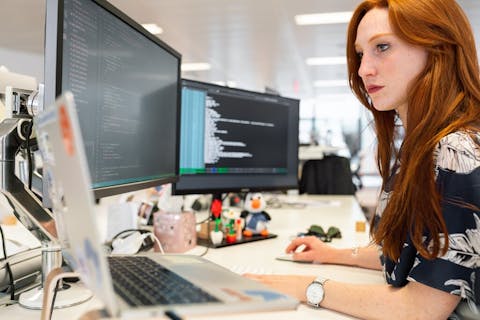 If you are shopping for a CRM, then keep in mind that Salesforce and Slate can be integrated directly with Akero, giving you a seamless stream of data that will allow you to track a lead's journey from initial touchpoint through to enrolment. Akero also partners with Unibuddy, connecting your leads direct to your alumni advocates and allowing you to follow this up with targeted communications to improve conversion. 
Remote working isn't without its challenges, especially in the context of a national lockdown, so use these simple tricks to help make your tasks and processes as easy and smooth as possible. And don't forget, we're here to help, so get in touch for more information and to speak to our Solutions Consultants for extra support.