Be bold, be online, and promote through digital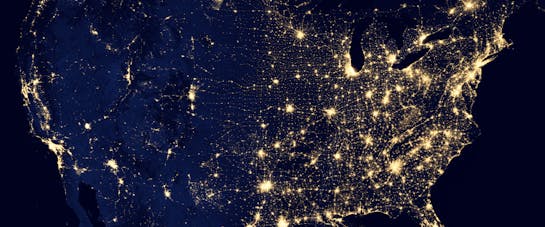 The global coronavirus (COVID-19) pandemic has been spreading at pace across regions around the world, and the level of concern within the education sector is growing. 
It started with recruitment and agent fairs being cancelled, schooling and exams being postponed, and widespread disruption during the crucial recruitment period for international students.  Subsequently, what we first saw in China has now extended to other regions in the world with schools and universities closing in Ireland, Northern Italy and across MENA, and major events like APAIE and South by SouthWest being cancelled. 
With travel restrictions and border controls being implemented, and the future of other regions currently unknown, the risks to international student mobility and recruitment are reaching a critical point. 
But out of a crisis, can come opportunity. 
At the time of writing, the outbreak in Europe is developing at the same pace as seen in China. Taking China's lead, reassuring your prospective students that your institution is taking learning online to minimise the disruption caused by physical doors closing, is a smart move.  
In a 2018 report by Times Higher Education, 200 leaders of prominent global universities in 2018, – from 45 countries across six continents – were emphatic on one point: online higher education would never match the real thing. Although 63 per cent expected established universities to be offering full degrees online by 2030, only 24 per cent thought that the electronic versions would be more popular than traditional campus-based degrees.
But in a recent poll by Student Hut on how students are feeling about COVID-19 and their education, half indicate that they want their university or college to offer online alternatives in place of in-person classes by September 2020. And one in four prospective 2020 undergraduate students are considering an online course provider instead of a traditional course with in-person delivery. 
Driven by the unique conditions that COVID-19 has created and the challenges facing the education system by this coronavirus outbreak, the future might just have become the present. Online providers, or those institutions that can be agile enough to offer an online alternative, might be the ones who find themselves in the best position possible by the end of the 2020 recruitment cycle.
We caught up with our Industry expert, Kaja, head of biddable media, to find out her top tips for online course promotion, to ensure that your students and prospective students know you're still open for business ahead of the new academic year:
1. Be bold and promote through digital: The importance of your digital marketing will increase in 2020. Prospects will need to be nurtured by digital touchpoints throughout the recruitment cycle and nurtured on key platforms. Being ever-present to questions and responsive to every engagement on your platform while turbocharging your campaigns with targeted and cost-effective lead gen tactics will be more important than ever before. And yes, you should move the spend that you had assigned to events into digital.
2. Make sure your students are in the know: A new form of course delivery creates a new product, which warrants an awareness campaign. With the threat to public spaces and gatherings, we are seeing a trend of social media usage going up, for example, the education sector is seeing a 4.3% uplift in engagement of social media posts in the quake of coronavirus. Therefore, this is a great time to run awareness campaigns and reach students while they are on their mobiles researching and engaging with their friends from their homes.
3. Be present when they ask the questions: Adding online to your search strategy is key. Create specific ad copy raising awareness of your offering and highlighting the benefits of online study. Invest in a new strategy for your search campaign, expanding the geographies that you traditionally target and look at new growth markets, and be present during intent-driven moments such as online searches around online study options.
4. Don't rely on search ads only: More and more users turn to Quora with their questions. Adding this platform to your mix can help you come across as an authoritative figure on the topic. But don't stop there; make sure that you are creating content for students to read through on your site. Informative pieces will help you raise profile and brand awareness. This content could be used as ad creative for social campaigns, specifically on Twitter. 
Be sympathetic, empathetic and supportive
To those directly affected, the impact of coronavirus can be devastating, and students will be worried about their health. At any time, it's important to ensure that your prospective students and their parents feel safe (both physically and mentally) about studying with you. Don't be seen to be taking advantage of the situation and be subtle and empathetic in your creative and message.
How Akero is supporting our people and you during COVID-19
COVID-19 presents a challenge for all of us on an unprecedented level, that will mean we need to all pull together. Resources will be stretched, and we want to help. Akero is committed to doing whatever it takes to support our clients, and the education sector, through these difficult times. Whether that is through creating new solutions such as using drag-and-drop landing page builders to build and easily update crisis comms hubs, through to offering our tech solutions to clients for free during the peak times in which institutions are affected. You can find out more here.
If you're wondering what this may mean for you if one of the regions you recruit from is affected, or what this might mean for UK HEI's in Clearing, then check out this piece on the Natives blog. 
The situation is rapidly evolving, so if you need any help or want to speak to our experts, get in touch.