Getting it right with Open Days: How to take a hybrid approach 
Open Days are about creating an opportunity to build an emotional connection between applicants, parents, lecturers and your institution. And with 94% of students saying that events such as Open Days are important factors when deciding which university to attend, it's important to get them right. 
Over the past year, with physical events still off the table, online and virtual events have been on everyone's radar. But with the return of in-person events now looking promising for the end of 2021, many institutions are looking at ways to blend the lessons learned and the wins from a digital-only recruitment cycle, while mitigating the potential perils of an on-campus event. 
Blending the experiential, connection-rich, in-person Open Day with the accessibility and personalisation of a digital version is no easy feat. However, with the right planning, it is still possible to achieve fantastic results. Here are our top tips:
1. Plan for each format
Throwing a physical event and streaming it online doesn't equate to a hybrid approach. Instead, you need to plan and structure for each event type, with careful consideration of how the online and offline versions will interact. Think virtual 360 tour for your prospective students at home versus an ambassador-led tour for those on campus - both are optimal for the intended audience. Of course this will require double the planning, but it's worth it. 
2. Segment your audience
Don't let your hybrid approach steer you into thinking there are just two groups to cater for. Your prospective students are diverse - make sure you are segmenting to reflect your prospective students' ambitions, motivations and barriers. You can create tailored Akero workflows based on form field answers to help you with these segmented comms.  
3. Evaluate your approach
You will need to use different metrics to measure the success of each event. Virtual events don't have that same tactical and experiential ability, but the potential to collect data and evaluate what content is resonating with your audience is much higher. Use feedback from both your events to inform and adapt your approach to make sure you're really hitting the mark.
4. Set up conversations
We know being able to connect, ask questions and get a feel for the campus are some of the most important parts of an Open Day. You don't have to forfeit this in the virtual setting. Software such as Unibuddy integrates with Akero and allows for peer-to-peer conversations, so make sure you've got the right set up to allow this interaction. 
5. Make it personal
Create a personal experience both online and offline. Even without name tags and a friendly hello, there are ways to personalise the digital experience. For instance, when using Akero's email templates and workflows you can ensure that you're sending out tailored emails the day before the event and a welcome message once your students are logged in, making sure they don't miss a thing.
6. Keep it going
There's no need to shut your virtual doors at the end of your Open Day. Open up your campus and content to everyone by directing your in-person attendees to your virtual platform (with a personalised nurture funnel in place) so that they can explore your campus in their own time online.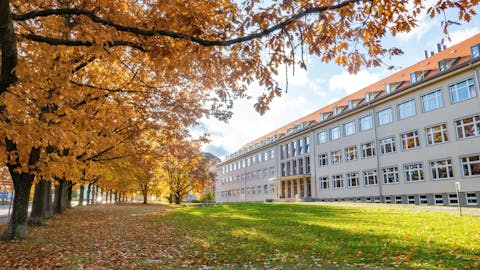 7. Remove barriers
Don't add unnecessary barriers to sign-up. While an online event is more accessible, it means your registrants might also be less committed to attending. Make sure signup is straightforward with as few barriers as possible (here's three handy tips to eliminate potential drop offs) - and we're talking for both virtual and physical events.
8. Nurture your attendees
Use two funnels of nurture comms for your virtual and physical events, keeping prospective students engaged before, during and after. Make sure they have all the details on how and when to attend, what to expect on the day and what to bring. Most importantly, it's time to start thinking about your next objective – driving those attendees to an application. So make sure they know what to do next. 
Speak to our experts to find out how to maximise your next open day event with a hybrid approach.