An Open Letter from The CEO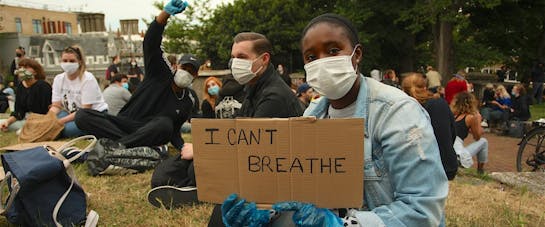 I was a student when civil unrest arose in response to the vicious beating of Rodney King by Los Angeles police officers. Then the question we all asked ourselves was "how can this sort of racism still be happening a generation after the Civil Rights Movement." 
Nearly 30 years later a white police officer has been charged with the murder of George Floyd after being filmed kneeling on his neck for nearly 9 minutes, suffocating him until he breathed his last breath. 
It's the fact that another generation has come and gone since I was a student which has affected me so much. I've been blindly assuming that society has been getting better, less racially biased. Because in my personal orbit it has. 
This has been my "white privilege".
I'm happy to be badged as a lefty-liberal. I won't tolerate hate or prejudice of any kind, proud of my company's commitment to supporting the LBGTQ community.
Fundamental to our business plan is to encourage diversity; "Ensure all HR Processes, Policies and Practices are underpinned by Inclusivity and encourage a Diverse workplace and workforce".
We have a dedicated and passionate social action group who have a free remit to spend time and resources on activities to improve the local and the wider society.
We are patrons and financial contributors to two charities specifically to champion the disadvantaged in society; The Access Project and Audio Active.  
We try to inspire clients to embrace diversity, self-funding our own research that empirically demonstrated why diversity representation is essential.
But this isn't enough. Diversity comes from leadership.
I hope I'm allowed to bastardise James Baldwin's famous quote to make my point, "I love my company and our clients more than any other company and clients in the world and, exactly for this reason, I insist on the right to criticize them perpetually."
I/we, obviously haven't done anywhere near enough. 
As a business, we're going to take a more proactive approach to inclusivity and diversity.
We will publish more and more provocative, inclusive and diverse content across Student Hut to engage and inspire the next generation of BAME writers.
We will take more proactive actions to instil inclusivity and diversity within our recruitment, to ensure that representation is baked into the DNA and our people. 
We will push harder with our clients to be brave, to overcome what Professor Kalwant Bhopal highlighted as the education sector's "unwitting prejudice, ignorance, thoughtlessness and racist stereotyping which disadvantage minority ethnic people." 
But I know there is more I/we can do, I don't have all of the answers. So this is an open letter to ask for advice and guidance. 
This isn't corporate posturing and my journey is only just starting with this open letter. I'm here to listen and to work together with anyone who has ideas and suggestions to can help end racial bias and support more inclusivity within our own personal orbits...