HE marketing insights in the new world of learning
The Covid-19 outbreak has been a major disruption for colleges and universities across the globe and has forced the majority of institutions to rethink their marketing strategies. Last month, The PIE gathered a panel of industry experts - including marketing agency specialists and institutions in North America -  to discuss how Covid-19 has encouraged a shift towards alternative models of marketing, and forced institutions to start thinking strategically about how they can make an impact and achieve the best ROI in this new world.
We gathered some key talking points from the panel on how the marketing landscape for higher education has become more competitive, and what institutions should be doing to address this, including insights from our very own Alex Calder, Head of Technology Solutions at Akero and Murray Simpson, Chief Growth Officer at Net Natives. Here are some of the highlights: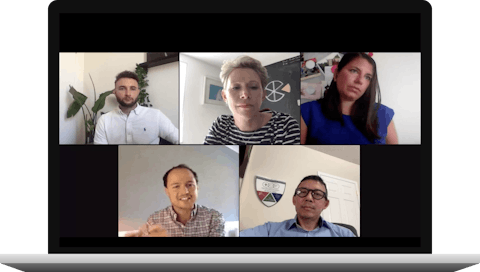 Value proposition is key
With most institutions canceling in-person classes and moving to online-only instruction, the pandemic has created industry turbulence that threatens to significantly alter nearly every aspect of college life, from admissions to enrollment. Traditional colleges pivoting to distance learning are struggling to articulate the value of their online course content to entice students to enroll; colleges need to rethink the value proposition of their course content, giving solid reasons for students to make the choice to study at their institution. 
Look towards zero-based marketing
Zero-based marketing is an approach in which brand-new budgets are calculated from a zero base, rather than estimating based on past budgets. Many institutions have switched their budgeting strategy to a zero-based approach as the majority of the curriculums shift towards online learning. This strategy provides scalability as it allows institutions to identify and track the current cost of acquisition and create an optimum model that will yield the best ROI. 
Less recruitment agent, more digital marketing
Due to the Covid-19 pandemic, there has been less activity from student recruitment agents as more institutions opt for direct digital marketing to communicate with their prospective students. However, as more institutions make the move towards online advertising, the competition increases as well. A direct marketing campaign, run by institutions but involving their agent partners to facilitate direct engagement with students, can yield the best results;  this combined approach helps to create a stronger connection between students and institutions. 
For more insights from our experts on how to navigate the challenges ahead, you can watch more of the panel discussion here.