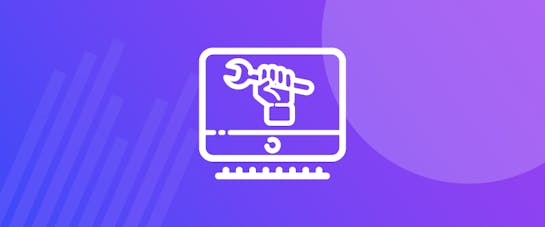 What's new with Akero - Product updates August 2021
At Akero, we are constantly working to take the platform to the next level. Here are some of the features that we have been working on over the past couple of months, and how you can use them to take your campaigns to the next level.
Managing your assets
When you're working with a lot of assets across different campaigns, it is important to keep on top when there might be a lot going on. We've introduced a range of new features which will make it even easier for you to build campaigns and reach prospective students.
You can now:
Assign assets to your internal team members
Assign assets to flights, enabling you to create flight specific collateral
See when assets are overdue as they will be highlighted
Navigate your assets by asset number
These changes will make it simpler than ever for you to get all your campaign assets ready.
Email Templates
Email templates are a great way to reach out to prospects, but you want to make sure what you are sending resonates with the leads you are contacting. Analysing the number of opens, clicks, or unsubscribes your emails get is an important indicator of how leads are reacting to them. 
When you have a large number of templates, it can be hard to see which are your best and worst performing templates. That's why we have made it easier by allowing you to order your templates by each of those metrics: opens, clicks, unsubscribes. From there you can identify the copy and format that best works with your leads.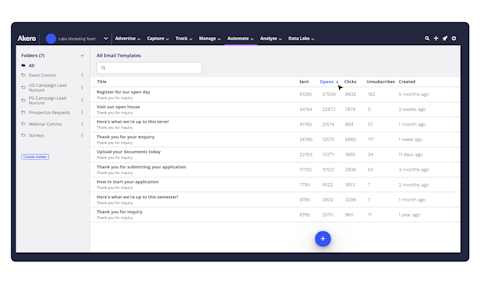 We also know how important it can be across an institution to get sign off from everyone. That is why you can now send test emails to up to five other people who are part of your team. This way you can make sure that everyone is happy with the content as well as checking your email looks good when it reaches an inbox. Just make sure they have an Akero account.
And there you have it. Two new features which we hope will help you and your team hit your targets and goals.
If you have ideas as to how Akero can better help your campaigns, you can reach out to us to arrange a call with a Product Manager through client.success@akerolabs.com