Akero's Student Pulse Q2 Roundup: revealing the information gap, the decision making influences and the next steps
What did we learn about students in quarter two? Student Pulse, the go-to dashboard for student insights, has revealed the latest student thoughts and feelings and now it's time for us to highlight what student marketers can learn from their students in 2021. 
Keep reading to find out how students' happiness is beginning to pick up after the Covid-19 disruption, how they're adapting to online learning and how you can play a part in supporting them as the academic year progresses with your campaigns and messaging. 
First, the good news…
Wellbeing and happiness levels are on the up. 
20% of students say their levels of wellbeing increased as a result of the reintroduction of socialisation. Celebrating achievements (like graduations and end of exams) went a long way towards the 18% of students reporting an increase in happiness when compared to previous months.
Students crave social interaction, not only with their peers but with staff, support services and the wider community. Increasing face-to-face learning and socialisation time, as well as access to and space for events and ceremonies, will only have a positive impact on your students' wellbeing and engagement with their classes.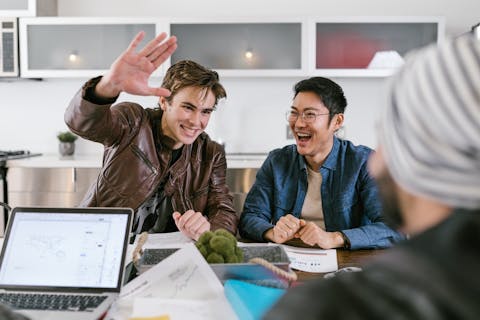 TikTokkers, parents or you: Who's influencing the students' decisions?
If the rise of TikTok and Instagram has you thinking that students are influenced by only their fellow Gen-Z, think again. June's Student Pulse revealed that university comms are the biggest influencer on students' decisions, even above parents and teachers and 40% more influential than influencers. So, in other words, it's important you get it right.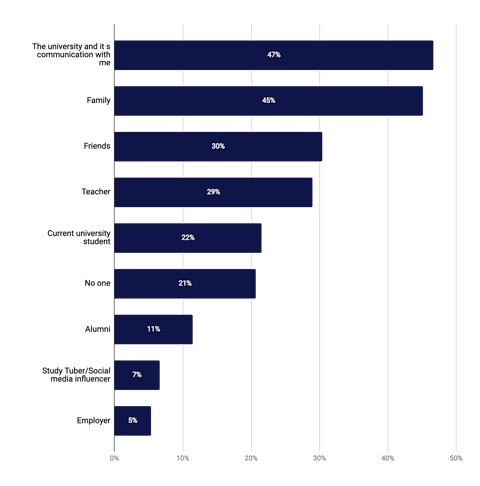 Leveraging social media to get your message across is the number one way to weave your communication with the platforms your students naturally use. Read our student marketer's guide to TikTok for our top tips on maximising your efforts. 
But what do you need to talk about in your comms? 
Your comms will only make an impact if they're relevant and able to answer the students' questions. The best way to ensure your comms don't miss the mark? By staying up-to-date with their thoughts and feelings on Student Pulse.
This quarter's Pulse revealed that some prospective students felt that information on course timetables was missing from university comms. They also want to know more information about the campus, scholarships and student finance, how to prepare for university, what student life will look like and how to access student support. Knowing what your students want to hear about is key to getting them to engage with your comms, advertising campaigns and informing your content strategy.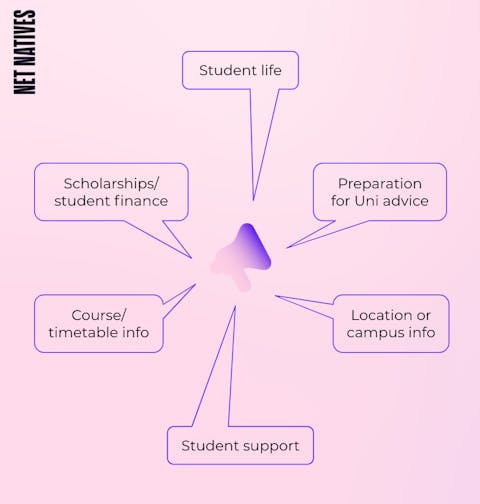 How supported do students feel?
Sadly, six in 10 say there's still some way to go when it comes to mental health and wellbeing support. The Covid-19 pandemic highlighted the need for counselling and other support services, and students want to see more provision of mental health services around campus. In particular, they highlighted the need for regular check-ins and better communication as the top three factors they would like to see improve.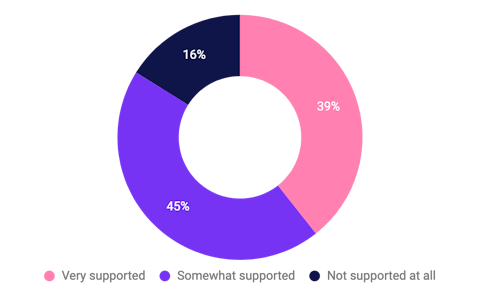 The key?
Don't stop communicating with the students. They are listening and want to work with you to get the support they need. For the full report on what Q2 revealed, head over to Student Pulse. From mental health lowlights, to what students want to hear from your institution and how to position your comms, it's a free resource that you need to be using to inform your strategy as we head into 2022. 
If you would like to unlock Student Pulse to discover the insights for yourself, request a login here and our team will get your dashboard set up straight away.