Who are the students you can attract between now and Results Day to maximise your ROI? 
10 June marks a key date in the UK undergraduate recruitment cycle. On this date, students who made an application in January will be faced with offer acceptance deadlines, so you'll have a strong idea of what you need to do in Clearing.
And naturally, you'll now be spending the next couple of months gearing up for Results Day and Clearing. But we're here to say the next two months also present a huge opportunity to recruit and generate even more applications. At an even better ROI.  
So, first things first. Who are the groups who are ready to make an application between now and 10 August? 
1. Students who aren't on the UCAS timeline, or who are simply applying late
Many mature students are in a position to apply now as they are not aware of, or beholden to, the UCAS deadlines. Instead, life circumstances, such as redundancy, may be the key drivers for them applying to university. Meaning that these months are a brilliant opportunity to recruit this group who are looking for their next move. All while other institutions are busy preparing for A-Level results and Clearing, and the competition (and bid level) is much lower. 
There are also those students who did not use all five of their application spaces in January, who can still apply for multiple courses right through until 30 June. This may be a smaller pool, but they are still worth considering.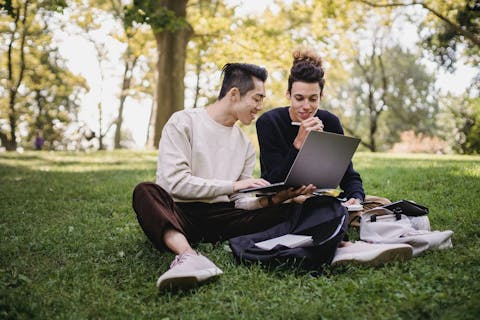 2. Students who get their results in this timeframe
The dates for BTEC results vary, but many are released from late June onwards, while International Baccalaureate (IB) students receive their results on 5 July. In 2020 there were over 28,000 UK students who took solely BTEC qualifications, with over 2,000 students taking IB, representing a pool of over 30,000 students who don't need to wait until 10 August to confirm their university place. And while students may not be able to make multiple applications on 5 July, they can begin to make Clearing applications from this date - meaning they can apply to one institution at a time - and you can get offers out and students confirmed in advance of 10 August. 
3. Students who have already applied but are not holding any offers
This group of students may have not got any offers through their initial applications or may have turned them all down. Although representing a relatively small number of students - only between 4,000-10,000 have accepted an offer via the UCAS Extra route in the last 10 years, with a steady downward trend - they are nonetheless out there and actively seeking a university place.
So now we understand who is in the market to be recruited right now. Here's how to do it.
With adverts that drive action
These prospective students are looking to apply now and want to know where they can do just that. Equally, they're not interested in 'Clearing' jargon or the countdown to 10 August. Therefore your adverts need to be designed with this intention in mind. Use CTAs such as 'Apply now', 'Enrol today' on your adverts and direct traffic to clear, tailored landing pages that are specifically created for decision-making pre-Clearing. 
The good news: during June and July, there's less competition on keywords and ad space as many education providers are focused on messages preparing students for Results Day, not on driving applications right now. So you should be. In this time frame, your cost per application will be lower and the return on investment will be greater.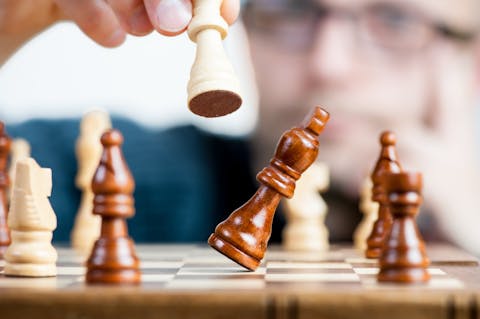 With tailored ads on the platforms students are already on
We know from research and media insights where different groups of students generally reside during these key months. Mature students settle on Instagram and Facebook, while younger students are on newer platforms such as Tik Tok and Snapchat. Since there's less noise right now about applying, why not connect with a prospective student coming from a BTEC background and advertise your courses through sports-led or outdoor-centric TikToks with the use of hashtags and striking content. 
The cost to advertise in this timeframe is much lower than during A Level Results Week. So a small investment now may generate a strong return on investment in terms of impact, even if the numbers recruited are relatively small. And to give yourselves even better visibility of the impact you're having, utilise Akero's Enrolment Attribution feature, so you can know for certain which messages and campaigns are hitting the mark.
So what's next? 
If you already have the strategy in place, our experts at Akero can help you get these campaigns live, fully optimised and fast. Guaranteeing performance and helping you take advantage of this quieter time. 
Get started with a free Akero media plan today.
And, for help with structuring your campaigns to leverage the value of the post-decision, pre-Results Day period, get in touch with our experts today.