Showing support on social media in times of social distance
So much of what we rely on to remain the same, day in and day out, has shifted. But one thing that hasn't completely jolted is students' loyalty to social media. A generation known to be fluent in scrolling by the time they reach school are using social media to congregate whilst they're physically unable to do so. Search advertising performance may still be recalibrating, but social is definitely a positive place for brands and institutions to maintain a presence. And here's what our experts have to say while the game continues to change. 
First things first, let's look at the wider climate. With the restrictions and curfews imposed on public spaces and social gatherings, we are seeing a trend of social media usage going up. The education sector is seeing an exponential uplift in engagement with their social media posts in the wake of the coronavirus pandemic. 
Social media usage has exploded across all channels as students have tried to remain connected. And it's not just the education industry. Views on YouTube jumped 50% in January and increased by another 50% in February - growth "like nothing ever seen before". And now we're further along in the timespan of the pandemic, we're only seeing these figures increase.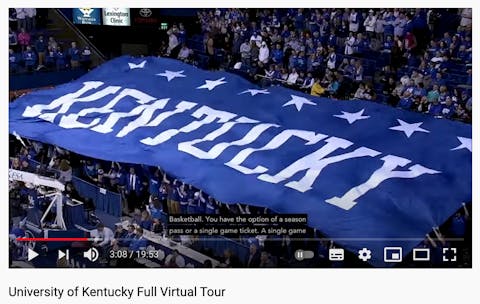 But with students still unsure about what their return to campus might look like, it's time to embrace YouTube - a platform that has traditionally been underused by universities - to connect with this captive audience at a time when they are online and ready to listen. Think virtual campus tours, what to expect at state fairs, vaccine Q&A's and mental health talks, all going a long way to support your students and help with their anxieties. 
Take a look at examples from The University of Kentucky, the University of Georgia and the University of Central Missouri, who are knocking it out of the park when it comes to maintaining open communication on socials.
The way students are using social media has also shifted. Previously we saw peaks early in the day and after work, school, etc. Now we are seeing peaks in the late afternoon, with the rest of the day also being consistently higher than normal. And device use across Google is showing more impressions being served on mobile devices as students move away from working on laptops to browsing on phones and tablets.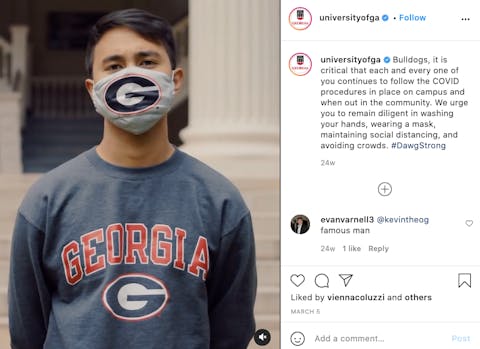 Getting the right content out there is more important than ever - and when you do, the connection students have with institutions continues to strengthen at this turbulent time.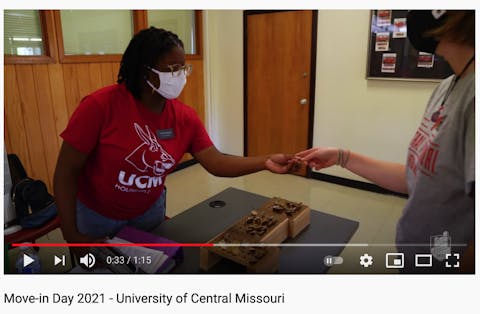 But for institutions, it's important to consider both organic content and retweeted/paid content strategy. Just because you can't offer scientific advice or official updates and reassurance, doesn't mean you can't retweet those who can or bring in professionals who can speak on the subject.
Universities and Community Colleges have the unique opportunity to voice their solidarity to the stay at home movement or how the return to campus will work, and students will listen and connect. The Ohio State University brought in a chief clinical officer for The Ohio State University Wexner Medical Center to answer commonly asked questions on their YouTube channel. It's about coming together on social media to support your students. And your audience recognises and respects that.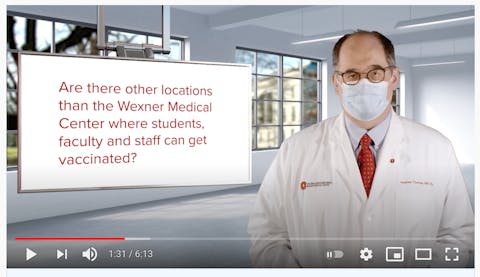 It's about coming together on social media to support your students. And your audience recognises and respects that.
So with students anticipating the return to campus, the amount of time they spend on social media is increasing to get informed about the next steps. Staying up to date with the latest social media usage, trends and how best to support students will be paramount. Look at the resources you have around you too.
Get in touch with our experts today for the latest insight into social media trends which can help you to run top-level social media activity in a way that resonates and achieves your marketing goals during this unprecedented time.