How to target Generation Snapchat with Spotlight
Students are forever evolving; from their priorities to their behaviours. To get ahead in the advertising game, you need to stay on top of their motivations and social media habits.
Did you know 62% of 18 to 29-year-olds use Snapchat, and spend at least 30 minutes on the platform daily? Although other social channels, like TikTok, have recently surged in popularity, Snapchat still needs to be on your radar. With new innovations such as the Spotlight feature helping you get in front of your Gen-Z audience, how can you harness the power of Snapchat Spotlight to boost your recruitment advertising and evolve your tactics alongside your students?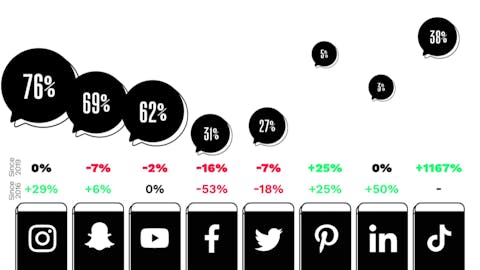 But first, why do you still need Snapchat?
1. Students want digital
The NCS 2020/21 report revealed that Clearing students want universities to move towards more modern tools and communication channels; in fact, one in seven students used text, social media, video call or live chat to contact their Clearing university in 2020. So there's big potential to facilitate some of these conversations through Snapchat. 
2. It's cheaper than other ad platforms
Snapchat's new Spotlight feature rivals TikTok and will no doubt garner more traction from a younger audience. And, with less competition and lower CPMs than other social media platforms, you'll get greater ROI. Win win. 
3. Augmented reality is the future of advertising
Research shows that those who have used AR filters are 2.4 times more likely to convert. Take advantage of Snapchat's augmented reality features in your advertising to showcase campus Open Days, see what it's like to study in your lecture theatres, find out about your societies and more. Then, students can click through to talk to a university representative, sign up for a real-life visit or find out more about the application process. 
4. There are less data regulations
The new iOS14.4 regulations have changed the game of advertising on Facebook (for more information, read about the iOS14 update and how to futureproof your advertising here). With the new updates, for many, it's now an expensive and challenging platform, making Snapchat's advertising formats very attractive. Could this be your sign to try something new? 
So, what are the dos and don'ts when it comes to Snapchat advertising? 
1. Be native to the platform
Engage your students with storytelling and unleash your creativity. Encourage action around your CTA with graphics that invite students to click, while making use of the filters and AR lenses to boost your brand message. Make sure you're reaching your prospects with the ultra-shareable content that they love, and make it two-way by championing your students' own content.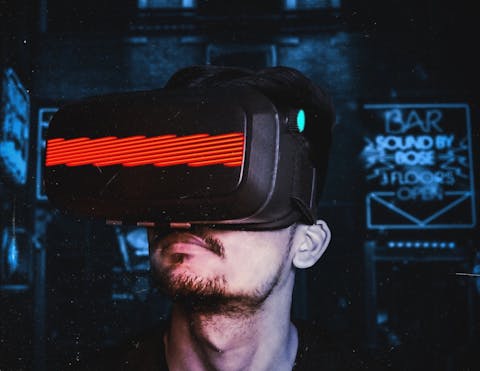 2. Avoid awkward, over-the-top filters
Speak your students' language and understand what social media trends and filters they want to see and which you definitely should be avoiding. If you're stuck on where to start, download our free whitepaper on TikTok for content inspiration. 
3. Harness the soft-sell for long-term gain
To make waves, harness the power of the soft-sell and tailor your strategy to the platform, rather than bombarding students with pushy ads that feel out of place. That means keeping your branding to a minimum to avoid overpowering small screens, and making sure your content is super-relevant to the platform and your audience. 
4. Tap into their senses
Remember that Snapchat is a visual platform that relies heavily on colour, font and animation for impact. Keep copy to a minimum and don't be afraid to use graphic overlays. Pair the overlays with sound as 64% of Snapchat Ads are viewed with noise on. Design your ads for all situations; whether your students are at home, or out and about. 
5. Use custom audiences to drive action
Snapchat performs brilliantly when used within your marketing mix as a connection building activity, getting your brand and message out there, as its users don't typically like leaving the platform. However, with the right custom audiences, we've seen strong performance when we utilise a platform like Snapchat for remarketing. It's all about challenging the theory, right?
The social media landscape is forever evolving alongside your students, and it can be difficult to stay ahead of the curve when Gen-Z are always on top of the latest trends. If you want specialist advice on how to make Snapchat Spotlight work for you, then get in touch with our advertising experts today.