Social Influencer Scoring on Akero is here
Akero has a great new feature as part of its latest release – Social Influencer Scoring. This new feature can be used by savvy marketers to create a social influencer marketing plan.
Connecting with trusted online influencers, who are willing to engage and share your content, allows you to organically grow your reach, increase awareness and build brand credibility. It's a no-brainer…
Imagine if you could use your existing contacts list – lovingly crafted from your marketing campaigns and stored within Akero as contacts – to find out who your most influential customers are. Well, now you can.
Akero Social Influence Scoring uses social media analytics to rate its users according to their online influence and presents their score through a numerical value between 1 and 100.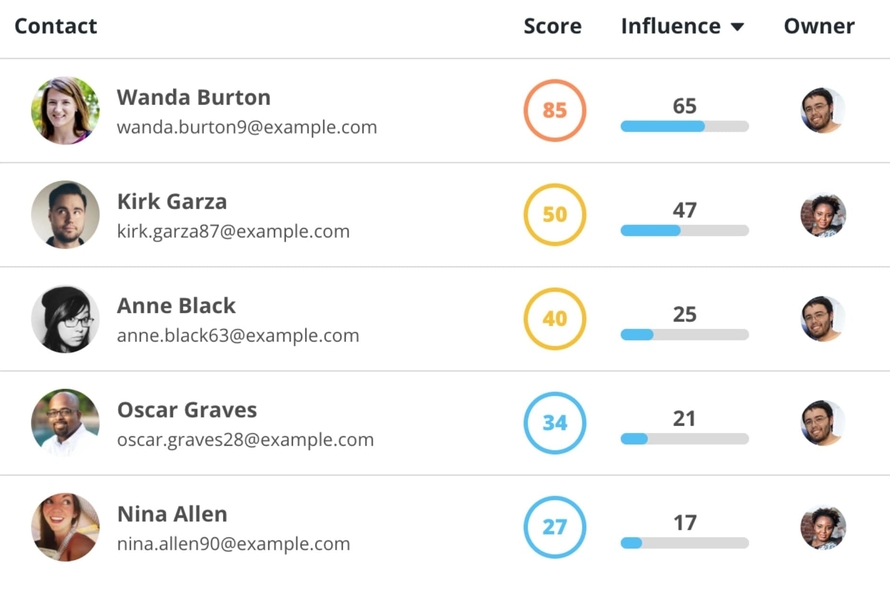 You can view your contact list and see view your contacts social influence score, which is presented in a really visual way. Filter from top to bottom, high to low, to find out who in your database is the most influential and shape your marketing comms accordingly.
Want to know a bit more about how to build a social influencer marketing strategy? Check out this really great blog on the subject by our friends at Net Natives.