Are you up to speed on landing page loading times?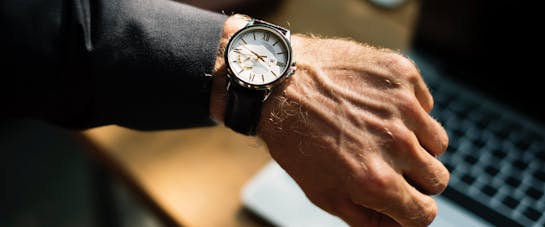 In our last post, we gave you some tips on how you can improve the performance of your landing pages for conversion, but today we're going to look a little deeper at one of your bottom line's biggest threats – site speed. Site speed on mobile, in particular, since more than half of all web traffic now comes from mobile devices. Optimising loading time should be one of your top priorities when building a landing page; slow page load times kill both bounce rates and conversion rates – in fact just a one-second delay in page response can decrease conversions by a whopping 7%.
Luckily, landing pages built with Akero are faster than any other competitor software. (Based from Google PageSpeed Insights Score)
Akero
Desktop: 74/100
Mobile: 91/100
Instapage
Desktop: 63/100
Mobile: 81/100
Hubspot
Desktop: 40/100
Mobile: 69/100
Unbounce
Desktop: 57/100
Mobile: 69/100
Leadpages
Desktop: 36/100
Mobile: 40100
Recent research by Google, which analysed the loading time of 900,000 landing pages from Google ad campaigns from around the world, found that the majority of mobile sites are slow and dense with elements. 70% of these pages took nearly seven seconds to load the visual content above the fold, which, according to their neural network, increases the probability of page abandonment by 123%!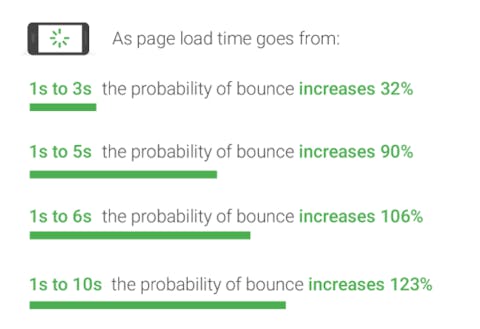 But it's not just your bounce rates and conversions at stake – lazy loading times can also affect your site being found in search results. Site speed is one of Google's ranking factors, and is only becoming more important as they shift towards a mobile-first index. Slow site speed can even have a detrimental effect on the most powerful marketing tool of all; word-of-mouth –  80% of people who experience issues won't return to the site and nearly half of them will tell a friend about a poor experience.
Speedy mobile landing pages result in:
Higher Google ranking – more visitors
Lower bounce rate – more audience
Higher conversion rate – more customers
Page speed is one of the most significant Google ranking factors as well as playing a critical role in conversion and thus the return on investment in your media spend.
So it's important to speed up your loading times before your competitors do!  Akero's Landing Page Builder ensures the landing pages our clients build load instantly. Our brand new Drag & Drop Editor has improved our speeds by 100%.
Everything is smaller – there's less Javascript on the page, images are loaded in optimised formats and adapted to screen size and device.
Our Landing Page Builder also now has the functionality to create a mobile-specific version of your page. With our conditional drag and drop content blocks, you can set banner images and slideshows to only display only on desktop, further streamlining (and speeding up) your page on  mobile.
4 easy tweaks you can implement yourself for speeding up page loading time:
Resize your images – crop your images to the right size, save into JPG or PNG, and consider using a responsive image solution
Consider your fonts – where possible, use system fonts over fancy web fonts or custom fonts.
Simplify your page design – streamline the number of elements on your page.
Switch to Akero!