5 Steps to Implement an Effective Conversion Strategy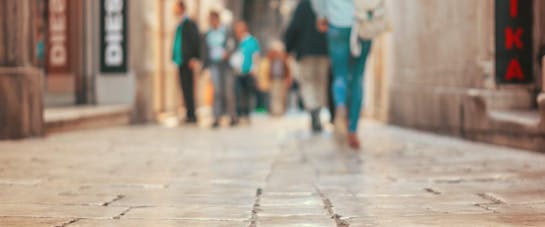 What makes a prospective student want to complete an online form? Why would they open your emails? What type of content nurtures them from enquiry to enrolment?
By following our five steps to building a successful conversion strategy, you will understand the reasons students are engaging with an institution and, in turn, be able to reach right person, with the right content, at the right time and on the right platform.
1. Get started with a user-centric design
It all starts with research!
You need to identify the types of audience that you have, and want to speak to. This may be on a general level; the types of customers you want to attract, or focussed more specifically on particular campaigns.
Use your data to research into your markets and see what types of enquiries and form submissions you've received. Then use this research to inform a concept for your marketing.
And so the cycle continues: Track your results, look at what worked well, and do it even better next time!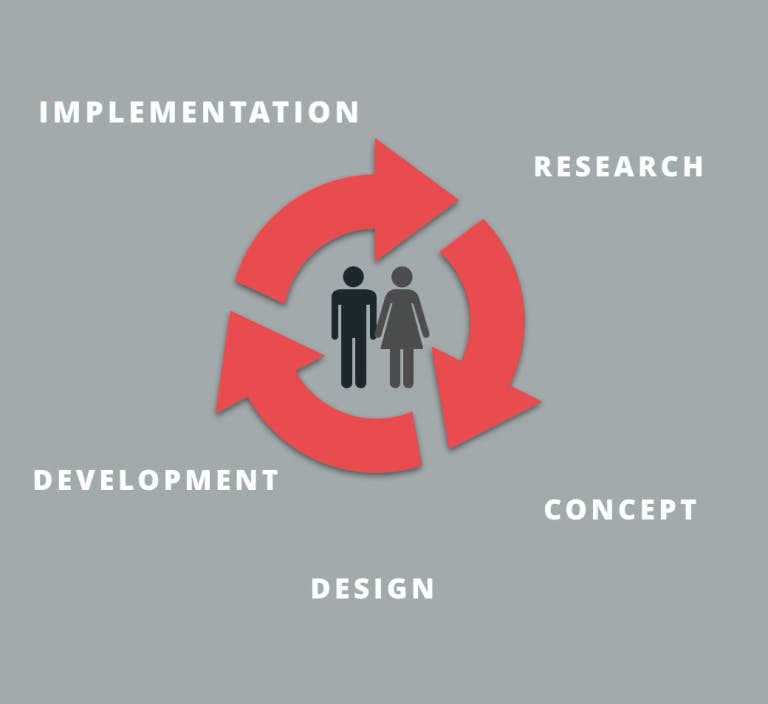 2. Segment and target
Who are you targeting and what motivates them?
Identify who you are trying to target with each specific campaign, and find out what motivates them. Once you've got your segments, think about the types of messaging that addresses their specific needs. Then you can implement your new plans and once you've run them it's not the end! You can iterate and improve based on the user's reactions to them.
3. Set objectives
What do you want your audience to do?
Generally, your main objective will be to get prospective students to enrol. But there are lots of other goals that can help advance people towards conversion – these are called micro-conversions. This could be getting prospects to sign up to your newsletter, requesting more information, or even attendance to an open day. Set yourself clear goals, and make sure your CTAs are always in tune with them.
4. Create the perfect landing page
How to ensure that first, vital, conversion – to gain those all important contact details
There are some really simple things you can do to create beautiful, optimised landing pages:
Tell a story – give visitors a reason to fill out the form; what are they going to get in exchange for their details?
Keep the form short and snappy – only ask for information that's vital at this stage. You can use conditional form fields to give the impression of a shorter form; these will pop up additional questions based on fields filled in.
Keep the form above the fold – anything further down the page is going to slow down conversion.
Carefully consider your CTA – keep your call-to-action relevant to the stage in the customer journey.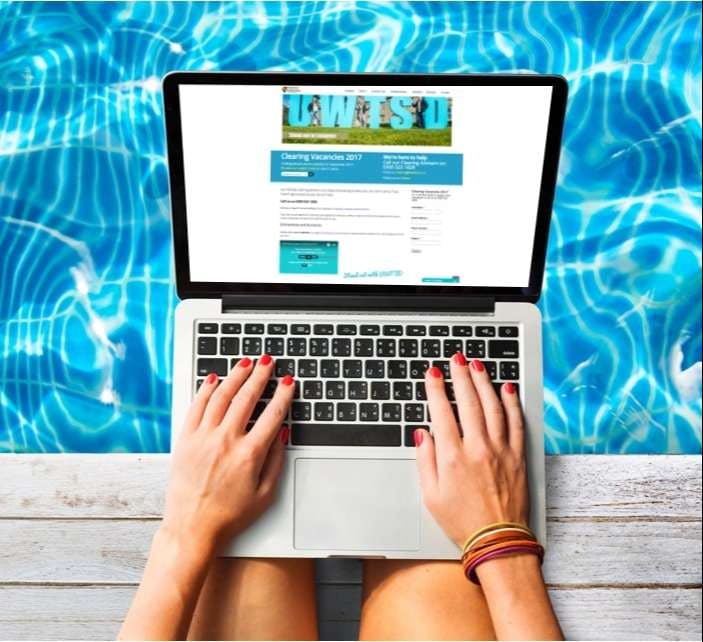 5. Use 'The 4 As'
What do you want to say?
When drafting the actual messages you're going to send, use our trusty conversion strategy framework – The Four As. If you use this as a guide, you'll have everything you need to create amazing content delivered at the right time.
Audience
This is where you ask yourself who you're targeting. There are so many different student segments, at different stages of their recruitment cycle and you can't treat them all the same or they'll end up receiving messages that don't resonate with them. Think about how you can identify these groups on your data capture forms. It could be as simple as a checkbox or a dropdown of their main area of interest. Don't forget about the power of second part forms – a space for prospects to qualify themselves before you've even emailed.
Assets
This is where you can show off! You know your USPs, so tell people about them! Think about the assets you have to show off your USPs and which ones are most relevant to use at each stage of the conversion funnel. The travel industry, for example, might use VR and 360 videos to showcase their trips, focussing on particular destinations as they gather more insight into the customer's travel plans. The health & fitness industry, may use story-led content to show off inspiring case studies and success stories and you will be hosting Open Days or other recruitment events.
Actions
This is where you match up your objectives with your prospects – what do you want them to do? Not just your broader goal, but what do you want them to do along the way? Ensure your call-to-actions match these micro-conversions.
It's good at this point to look back through your existing data – what are common touchpoints from previous campaigns, where do good leads come from (You can see all of this in Akero)?
Activities
This is the technical bit – how are you sending, triggering and tracking engagement with this work? Luckily we've built a platform that lets you do just that.
With Akero you can set all of this up as automations that you can simply run in the background. You can then track this activity across pipelines and look at what works, where customers come from and where they drop off. This gives you more hours in the day to focus on the important stuff – strategy, creativity, trying new things and finding out what good looks like for your brand.