The Geek's Guide to Open Days
We find our clients are the more discerning type of advertisers. They appreciate the complexity and geekery of digital advertising. So sit back, grab a coffee and get ready to geek out with us…
Akero Advertising blends data from over a billion data points and thousands of open day campaigns with data from every major search engine, social media and over 3 million websites and overlays that data with AI.
When you fill in the interactive briefing form the AI will instantaneously reward you with personalised media recommendations, split of spend and suggested benchmarks depending on your individual needs.
Most open days (depending on budget) will always have some blend of the BIG 3 digital media types (search, social media, programmatic/display), so here are some top tips for each for all of you geeks like us.
If you want to find out more speak to an expert (anyone who contacts us before October 15th for their open day campaign will get 500 in either Dollars, Stirling or Euros to contribute to their campaign*).
Search (and YouTube)
Step away from last click. We have written about this before but we will say it again. Assigning all of the value to the last keyword in the user journey can mislead your strategy. Instead, we recommend using a linear attribution model to better understand what kind of research ultimately leads to users converting.  
Utilise the acronyms! DSAs, RSAs & the lot. Adding both dynamic and responsive adverts to your campaigns ensures both optimising your copy to each individual user as well as ensuring you do not miss out on any new searches (15% of searchers every day are brand new) 
Additionally, an underutilised feature which we highly recommend is the Countdown feature which creates a sense of urgency for the users to book the open day.
YouTube has recently stepped up its format offering catering to advertisers looking for direct response. Formats such as TrueView for Action allow a clear call to action banner to accompany the video creative, thus increasing the CTR by up to 50%.
Instagram/Facebook/Messenger 
Opt-in for the family, don't go solo. Advertising across the Facebook Family of Apps (Facebook, Instagram & Messenger) as an alternative to app-specific campaigns leverages the Facebook algorithm allowing for the platform to make decisions on where to show the advertiser's creative based on where each user is likely to complete the desired action.
Video consumption is growing year on year and us advertisers need to work hard to grab users attention amongst all of the organic and highly engaging content.
But without breaking the bank on video production, use lightweight motion (which is generated using static images and bringing them to life). Short 15 animated videos can be put together in less than a day but increase direct response generated from the adverts up to 12x.
Twitter
Don't forget the key influencers in the students' lives – their parents. By utilising twitters parent targeting we can reach Mums and Dads who are ready to drive their children to your open day.
Competitor campaigns do not stop at search. Utilise your competitor's followers as seed data for a lookalike audience. 
Snapchat
A new and underused format of Snap Story Ads allows you to create a highlight-like reel of up to ten cards. These are perfect for raising awareness and presenting your USPs to a highly engaged audience.
Don't forget about the day of the open day. By geo-fencing your university campus you can create engagement with the open day visitors by encouraging them to use a PNG filter.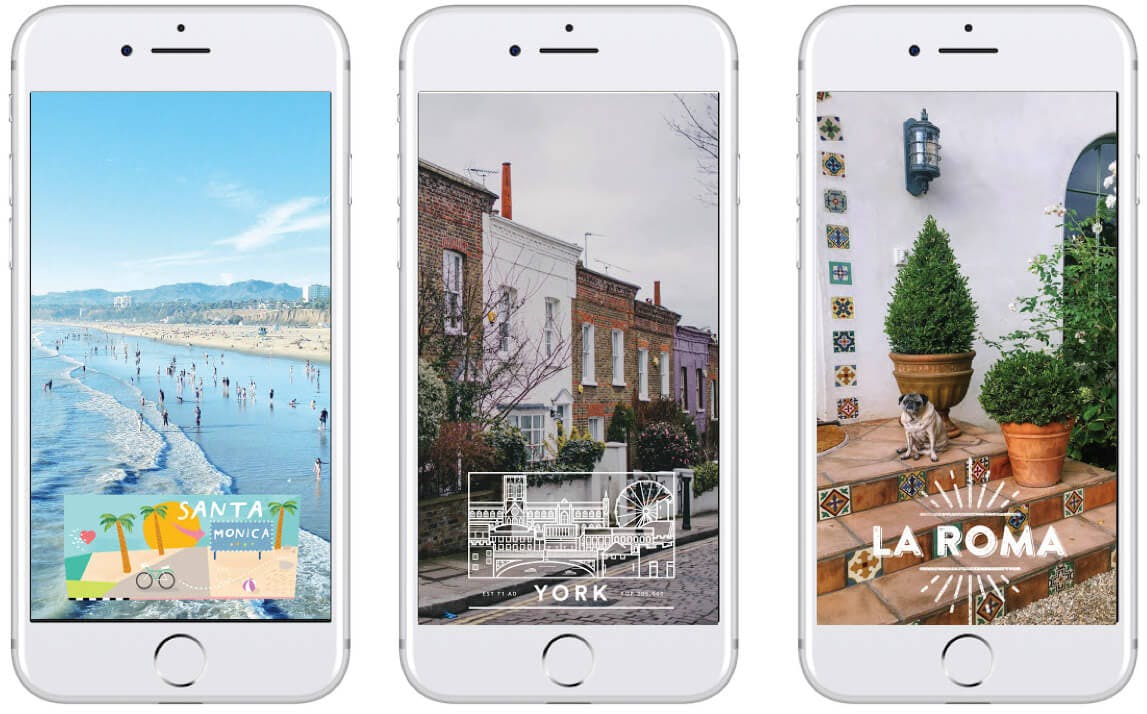 Programmatic/Display
Programmatic brings targeted web and in-app display, video and native advertising, on scale with clear performance benefits for your brand. Programmatic puts your brand across millions of sites and apps, but make sure they are brand-safe and relevant
The left side of the brain responds 42% stronger when browsing premium news and magazine publications than when browsing social media so focus on these sites
It's all about an integrated funnel approach. Programmatic is a fantastic channel to raise awareness of your brand or product. The display ad canvas provides you with almost unlimited possibilities for creativity. Think movement, think interaction, think dynamic text or images. Your eye-catching ad, does just that. And so your brand awareness and familiarity has a positive effect on your conversions, 
Programmatic ads should inspire action not always generate it. With over 93% of programmatic conversions occurring post view the job of this ad type is to spike interest and research, which will be captured further down the funnel by your other activity as part of an integrated marketing plan.
Optimisation
Test, Learn and Action. Every campaign brings an opportunity for learning something new. At least, you should always split test your creative messaging. Which USP works best with students in your catchment area? Which works with students who are outside of that area? What about parents?
And don't be scared to think big. Facebook Dynamic Product Ads (DPAs) can help with creating unique creative for all of your courses, meaning your potential visitors are saved the most relevant ad to their course interest!
Using data to target
Don't just rely on new users. Those who have previously visited your page or interacted with you by giving you their details.
Utilise your retargeting audiences for prospecting by creating lookalike audiences – a pool of people who are similar to your seed audience – thus ensuring your message is reaching the right audience.
Be compliant. In how you capture the data and how you store the data. You can load up your custom audiences via our secure hashing tool meaning no PI leakage!
Advertising Infrastructure/Landing Page/Forms
Getting traffic onto the site is the first step, next you need to ensure that your landing page is working with you not against you. A/B test Calls To Action (CTA), button colour, images, everything.
Put the CTA above the fold.
A/B tests can be easily set up within Akero marketing software features, with the winner automatically applying the results of the test, meaning optimisation for you is hands-off.
Load speed kills campaigns, make sure your infrastructure is optimised for mobile.
You can take your landing pages to the next level by utilising dynamic text replacement or our Akero Page manager to manage multiple landing page designs in a simple way.
And there you have it. The ultimate geek's guide to Open Days. Why not speak to one of our experts about how up your open day game and for anyone who does get in touch before October 15th, they will get 500 in either Dollars, Stirling or Euros to contribute to their campaign*. So what are you waiting for?
We're celebrating Akero Advertising being shortlisted for the AI awards for the prestigious Computing Magazine Awards, if you read the blog and want to celebrate with us, then put the offer code BestAI in the contact form here and you'll get £/$/€500 contributed to your first AI-powered, human delivered student advertising campaign.
*Campaign spend must be over the value of £/€/$5000 and the offer lasts until October 15th