TikTok partners with Akero Advertising to launch student marketing campaigns for Colleges and Universities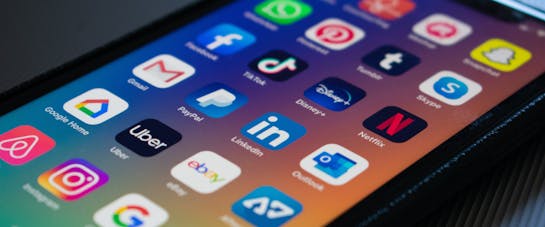 The opportunity to advertise to a targeted audience on one of the most downloaded apps of 2019 is now available through the Akero AI Advertising platform.
Now with just a click of a button student marketers can reach over 500 million daily users of which 41% are 16-24 year-olds and hyper-target by location, age, gender, languages, interests, device type and much more. 
Building on from Akero's partnership with TikTok China, Tik Tok inventory will now automatically be included for recommendation by Akero's powerful AI.
Akero's AI will now scan Tik Tok alongside billions of data points across Google, YouTube, Facebook, Instagram, Twitter, Snapchat, LinkedIn and Bing plus more than 100,000 news and lifestyle websites. The Akero AI then automatically creates personalised student media plans that predict outcomes and where marketers only pay for guaranteed performance.
The dedicated API integration means that Tik Tok performance in the Akero live dashboards will be available for clients in the UK and worldwide. 
We couldn't wait, so we jumped straight in with the platform's first-ever UK student campaign, to see how this new app fared in the student circle. The results spoke for themselves. We worked with our friends at Student Hut to promote their latest Festive Box campaign, jam-packed with student-favourites offers. 
The campaign ran for just under a month and, despite the relatively short amount of time, it delivered. Millions of impressions, 60% cheaper than Snapchat. We ran a like-for-like campaign on the two platforms and TikTok's superb efficiency for awareness tactics was unequivocal. And perhaps you're thinking, we had a bigger budget to spend to lower costs and improve metrics. But you'd be wrong. The campaign gained 211% more impressions than Snapchat despite only spending 23% more (we're talking a difference of multiple millions…), highlighting it's a platform to resonate with our target audience in an unprecedented way.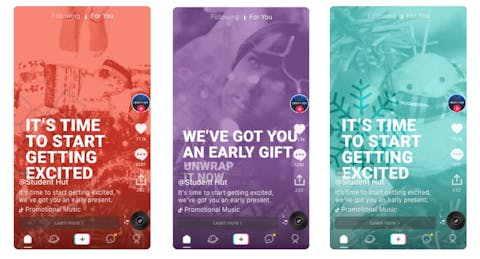 Now with just a click of a button, universities can ensure TikTok is a part of their marketing strategy. TikTok is the fastest growing social media app on the market, so it is vital that we make use of this platform to achieve greater reach and engagement with the student audience."
Want to know even more about the power app that is TikTok? Well, we've got a treat for you, TikTok will be presenting at our flagship student marketing conference, Think Student Live, later this year. You can pre-register here. And if you want to find out how you can include TikTok and Akero in your next campaign, get in touch with our experts today.