How to maximise your engagement with the pandemic generation with video and audio advertising
Our day-to-day lives have shifted dramatically because of Covid-19, and so has the way we scroll, consume and interact. While so many of us are locked in, looking for ways to keep up our digital social lives, the way you advertise and market should reflect exactly that. From TikTok's rise to new heights, the competition it's up against, Spotify's hold on socially-distanced strolls, and audio-first advertising on YouTube, it might be time to reconsider how your advertising fits as your audience's lives continue to shift. 
TikTok pulls up in first place, but for how long? 
TikTok has the current monopoly with the fastest growth in users, and the student demographic now spending more hours a month on TikTok than they do on Facebook. TikTok is capitalising on its growth, through monetising ads and the introduction of in-app purchases. But other social platforms are following suit. The social media channel dark horse, Snapchat; is it back with a vengeance?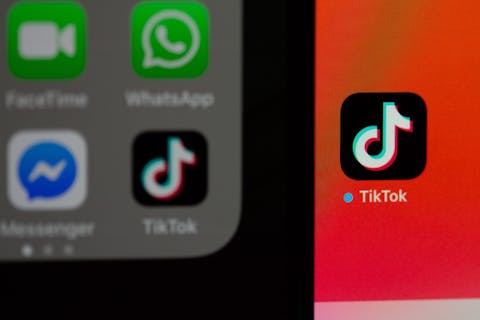 Snapchat can be seen to claim a place back in the Spotlight, as its new feature has already grown to 100 million monthly active users just weeks after launch. Snapchat adds view counts to its feed, resembling TikTok's key feature, and showing the hunger for short, video content that exists beyond TikTok's hold. In the recent National Clearing Survey, students told us that they want universities to move towards more modern tools and communication channels, so could we see even more channels jumping on this train, and eventually monetising, in line with TikTok? 
With so many platforms expanding and innovating, it's key to always look for whitespace and ways to push the boundaries. Here's what we also think should already be on your radar: 
A locked-in audience
Podcast audiences surged in 2020 with UK listeners doubling in the year to see a quarter of all adults tune in every week. Under the constraints of lockdown, with little to do other than daily walks, it's clear to see why so many have been turning to the platform for entertainment. With no real end in sight, leverage the power of podcasts to get in front of your prospective students, especially as 79% of those who use the app listen via a mobile device. Rak Patel, Spotify's Regional Head of Sales UK and Pan-EMEA, described the platform as an 'untapped medium for brands'. Ad technology integrated into the platform offers more opportunities than before; advertisers can reserve placements in podcast episodes and boost conversions with adverts on podcasts aimed at student audiences. 
Tailor to consumption patterns
On average, people spend 17.8 hrs listening to music each week. Over half of all on-demand music streaming is through YouTube, which is becoming a popular destination for streaming music. By using CPM bidding which optimises to reach users with a format and creative optimised for listening, it's an innovative way of harnessing the power of podcasts and audio space to reach your student audience who are always on the go. In particular, students listen to music and videos while studying, so audio ads are a surefire way of building up awareness incognito.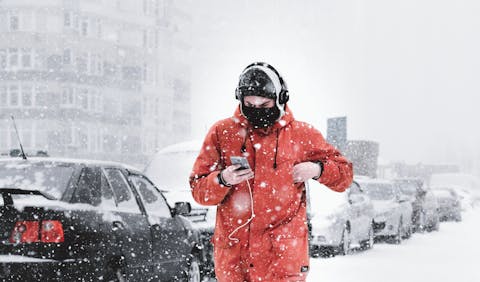 As platforms evolve, favoured channels change and audience routines reform, it's critical that your advertising tactics and campaigns do the same. Using the same creative you post on Facebook or Twitter won't work on audio platforms or even video. Akero's AI-driven personalised media plans work specifically platform to platform, ensuring you're saying the right thing, at the right time, and most importantly, in the right place. And if you need help with the creative, our in-house team is on hand to maximise your impact. Unsure? Just check out our latest blog on the difference great creative makes to your ROI. 
If you want to speak to our team on making an impact with your next adverts; whether they be audio, visual or programmatic, then get in touch today.