Video is king: How to lower CPA and increase ROI with video-first advertising 
From copy to images and audio to podcasts, social media has pivoted over the past two years to accommodate the behaviours of Gen-Z. And now it's shifting again.
Instagram has recently announced a pivot to entertainment and video from its photo-sharing origins, and July's Student Pulse revealed that 57% of students use Instagram daily, followed by Snapchat (43%), YouTube (39%), Facebook (34%) and TikTok (28%). What do these platforms all have in common? Video.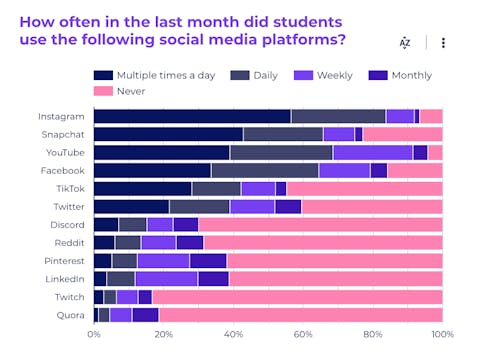 Despite the lockdown-inspired boom in audio, video is still king. And video content presents a unique opportunity to engage with and connect to your students on their level whilst tracking their journey through the funnel. But how can video boost engagement, and where should you be investing your resources to help drive your prospective students to enrolment? 
Why video?
Remember, you only have eight seconds to capture Gen-Z's interest and video is the best way of slowing their scrolling right down. But you won't get those all-important clicks unless the content is spot on, so make sure you spend time on the compelling creative to stop them in their tracks and really grab their attention. 
Instagram's purpose is to entertain - what's yours? 
Before throwing your resources into content for content's sake, ask yourself how you can combine your value proposition with current social media culture, trends, challenges and memes.
Create affinity with your students by feeding your offering into their interests, wants and needs. What messaging do they need to convince them to click? 
Constantly analyse and optimise your approach, adopting A/B testing to successfully move your prospective students through the pipeline. And don't forget; Akero's Enrolment Attribution tool will help you analyse which videos are capturing that all-important student attention. 
Go mobile-first 
If you're just starting out with video content, and are looking to test out your short-form ads, put your budget into mobile optimisation first. Students are always on the go, and even more so as life returns to normal. If they aren't being shown your ads on their phones, then they won't see them, resulting in poor ROI.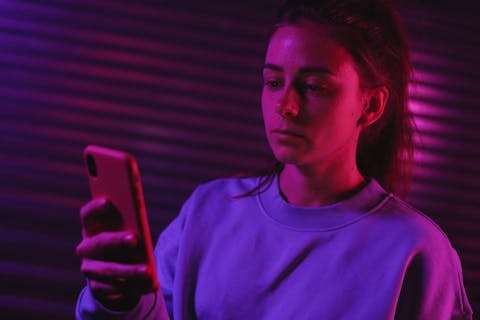 Take advantage of social media innovations
Know who your audience are and how social media can help you reach them. Create high percentage lookalike audiences from your social channels to draw organic traffic to your landing pages. You need to take a holistic approach; it's not enough to just create compelling content without logical next steps. 
Harness your digital native content creators
July's Student Pulse revealed that 37% of the time, students look to social media for information on institutions. And this presents an opportunity for student marketers. Gather the YouTubers, Instagrammers and TikTokkers on your campus and get them to create the content for your social media channels. Offer your students paid opportunities, helping to boost their CVs while creating ever-popular user-generated content that really resonates with your students.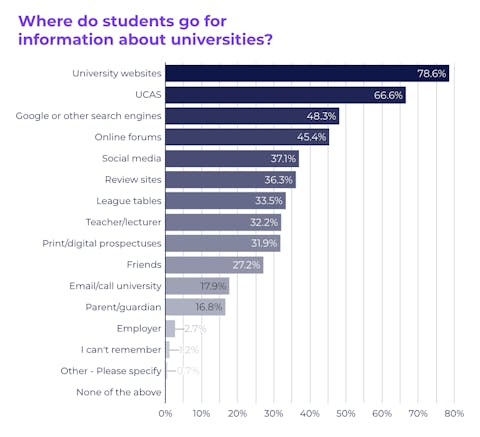 Don't forget about audio
Although the lockdown entertainment boom is on the decline, it's no secret that Gen-Z is constantly on the move. Don't forget about the importance of audio for those with their phones in their pockets and captions for those sneakily using their phones while in class. 
It can be tough to stay up to date with students' media habits, what resonates, and how to hit the mark when going video-first. So make it easier to generate interest by harnessing your resources and signing up to the Student Pulse for real-time updates on your students' feelings, behaviours and motivations.
And, if you're looking for even more tips on implementing a video-first approach and where to start, download our free whitepaper: A guide to TikTok for student marketers.