What technology can student marketers look forward to in 2019?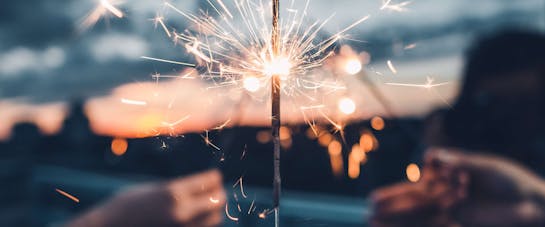 With 2019 drawing closer and closer, it's got us all thinking ahead. What's in store for student marketers in the new year?
And who better to ask than our very own Head of Technology Solutions, Alex Calder. Read on to hear Alex's thoughts and predictions for 2019…
While thinking ahead to 2019 I've spent some time looking back at these types of articles written at the end of 2017. And what was a common theme throughout almost all of them were the usual suspects –  AI, Chatbots, and Augmented Reality.
It would be foolish to say that these tools and developments aren't here to stay for the new year. In fact, I expect the increase in automation will be even bigger in 2019, with universities needing to give a more personal touch to their student recruitment, and as numbers increase, the need to automate their day-to-day communication plan will be vital.
But, for me, 2019 will be less about implementing new types of technology, and more focused on how institutions are using that technology as part of their overall marketing strategy.
At Natives and Akero, we've seen an increasing sophistication in the approach to marketing technology implementation over the last twelve months.  The trend is moving towards being less about adding a new feature for novelty's sake – but actually ensuring that the goals of the strategy are at the forefront of decision making.  
For this reason, the technology that will be of increasing importance to student marketers in 2019 will be the overall technology stack used by the institutions – whether these are enquiry management systems, data hubs, BI tools, marketing automation – all of this needs to fit in with the business goals of the University.
Enquiry management systems
Having a comprehensive top-of-funnel journey is vital to a successful recruitment process.
Having an enquiry management system means that your CRM systems are kept clean and up to date with only qualified prospect data – for example, those that have started an application, allowing you to easily segment data and created truly targeted campaigns.
Data hubs
Data hubs will be essential in the coming months for student marketers. Having a centralised repository of your marketing data is important as it allows you to utilise it throughout the conversion funnel. This could be for marketing automation purposes, business intelligence, or remarketing.
BI tools
Using data as a tool to make more informed business decisions is going to become more important than ever in the future. It's important to be able to visualise this data in relevant and understandable ways in order to inform future campaigns and analyse outcomes.
Using BI tools mean you can create detailed dashboards for relevant stakeholders who will be interested in different data points and statistics.
Marketing automation
Marketing automation will continue to boom in 2019. It's an essential tool for any marketing campaign, allowing you to create personalised, targeted and tailored nurture strategies to drive your leads through the funnel.
Marketing automation will continue to give your teams the time and space to step back and think more strategically while the day-to-day comms are well looked after.
Once this technology stack is in place, 2019 will be the perfect starting point for improving the actual process of student recruitment and ensuring you're delivering the right message to the right person at the right time.